Many of us like to use Google Scholar. It is a good supplement to other library research databases and has convenient links to digital copies of articles. When material is freely available GS will show it automatically, but to see articles that Trinity purchases you need to set up GS correctly.  It's only a few steps and it pays off in convenience and saved time later.
Configure Google Scholar Settings
Find the Settings link at the top of the page in Google Scholar and select Library Links. Here do a search for Trinity College.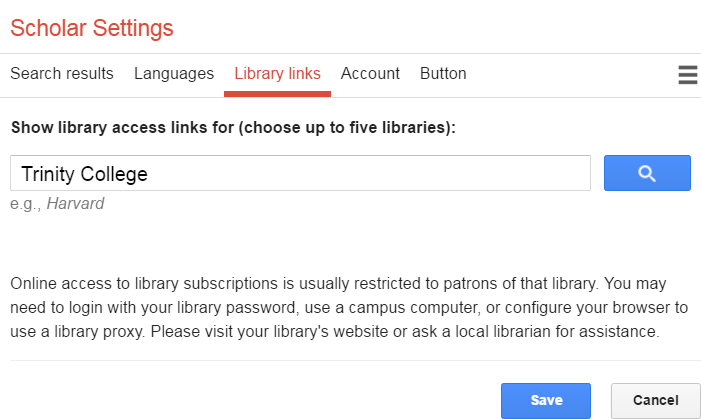 This search will return two matching items to select: Trinity College Library – Online-Trinity College and TRINITY COLLEGE -Proquest Fulltext.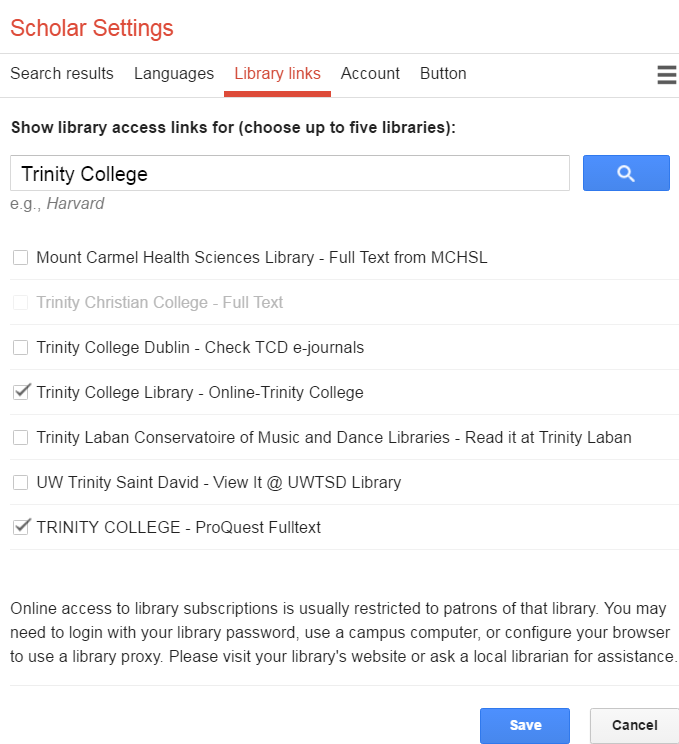 I also like to search and select Worldcat. With this option you'll see if Trinity has a print copy of books found in GS. With these two or three options checked save your selections, and then when you search in GS you'll see a slightly different display.
Display Changes in Google Scholar
Once you've configured GS and do a new search you'll see additional links displayed for Trinity College licensed digital copies on the right side of the display. The example below shows three citations: in the second PDF is shown for licensed digital content available to the Trinity community. This link is only shown when you've configured settings for Trinity content.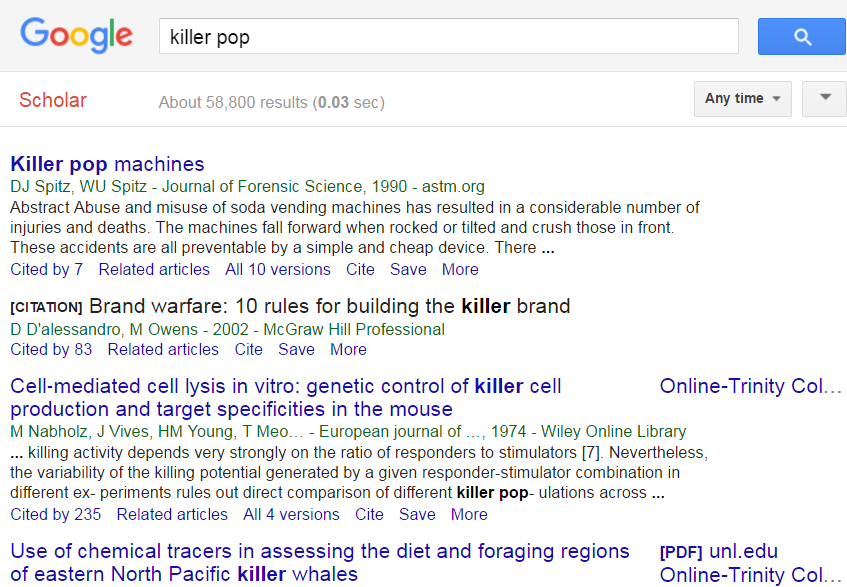 Other Options
The first citation above has a small More option displayed in the line for citations and related articles. Under More you'll find another useful function for In print-Trinity College.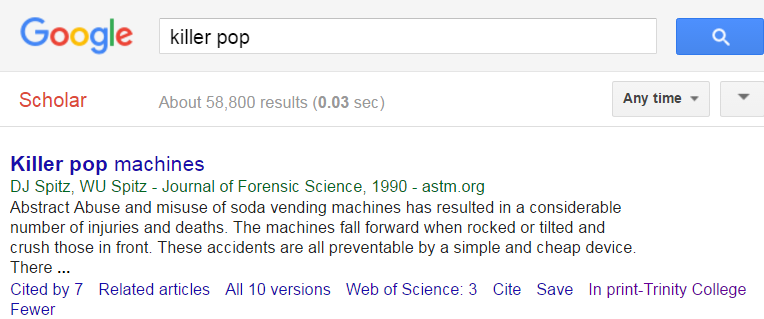 Use In print-Trinity College to request that Trinity Library get a copy for you when you cannot find digital content. This request may take a few days for a print copy to be located and scanned for you.
The configuration changes you've made will still be there the next time you use the same browser, provide you have cookies turned on. You don't need to be on the Trinity network, but you will be routed through the proxy server for the Trinity links to full text. These settings should help make Google Scholar even more useful.