The Library now subscribes to multiple titles on Flipster, an app for reading popular magazines via mobile devices (or in your desktop browser).  The app is available via iTunes or Google Play.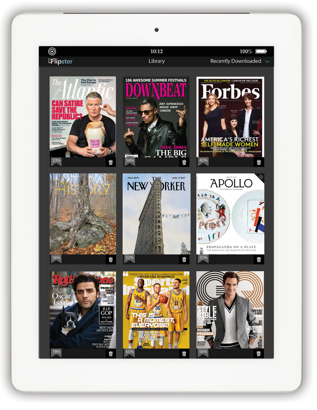 Titles currently available:
Aperture
Apollo: The International Magazine for Collectors
Art Newspaper
Artforum International
Atlantic
Downbeat
Forbes
GQ: Gentlemen's Quarterly
Natural History
New Yorker
Rolling Stone
Sports Illustrated
Tricycle: The Buddhist Review
Vanity Fair
If there are additional titles you want to read through Flipster, please send your suggestions to library.feedback@trincoll.edu.