Archive for August, 2017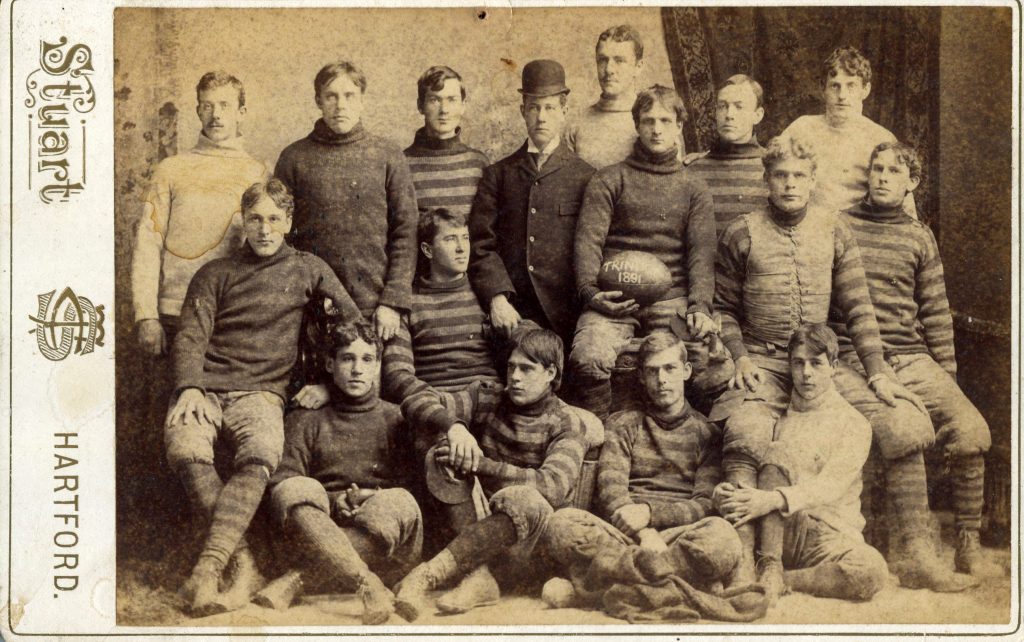 Just acquired for the College Archives from an online estate auction in Pueblo, Colorado–a postcard photo of the 1891 Trinity football team! For those who want to know who is pictured, there is a team photo with names in the 1892 IVY (opposite page 100), which can be found online here, or you can visit the Watkinson to see a physical copy!
We are thrilled to show you a series of pics (before-during-and-after) of a small expansion to the Watkinson's existing compact shelving units, which will allow us capacity for 8,000 more volumes. This is critical, as the Watkinson has taken in (by gift and by purchase) no less than Fourteen (14) collections this year totalling well over 16,000 items (approximately 1,950 books, 10,000 comic books, 1,000 science fiction magazines, 700 film reels, 100 manuscript letters, and over 2,600 pieces of ephemera). For more info on the new collections and acquisitions coming in, see the curator's blog.