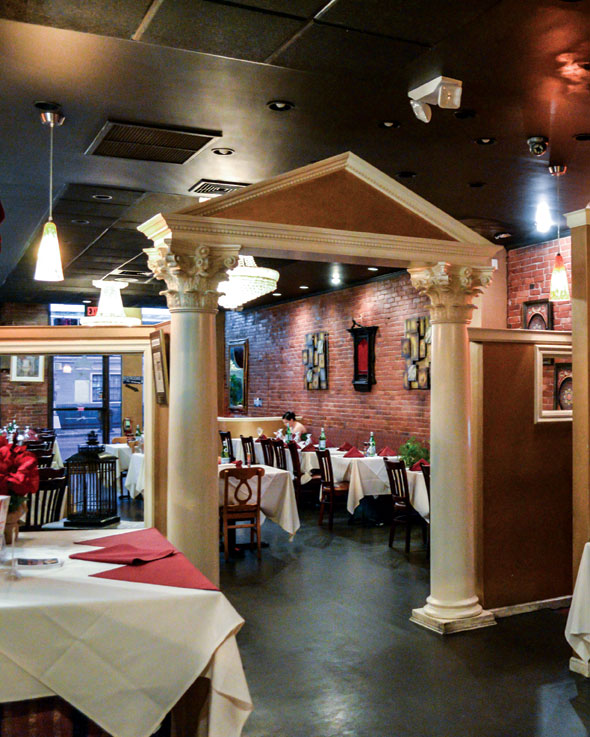 The Royal Masala Restaurant And Bar
391 Main Street, Hartford, Ct 06106
The Royal Masala, an Indian dining establishment, is one of the tastier restaurants in town. Featuring a casually elegant ambiance in an ideal location just a short walk from both The Bushnell Center for Performing Arts and the Wadsworth Atheneum Museum of Art, The Royal Masala's greatest strength is its authentic Indian food. In a contemporary dining room that features exposed brick and high ceilings, it's the high-quality, fresh ingredients that will capture your attention. The chefs pay careful attention to how the food is prepared, as meats and tandoori vegetables are baked in a clay oven and cooked with reduced amounts of oil, butter, and cream, which keeps patrons light on their feet without sacrificing taste. Attention to detail is the starting point for every item on the menu, which boasts an array of traditional Indian dishes and more creative options, as well as a plethora of vegetarian choices and a daily lunch buffet that changes regularly. Show your Trinity ID for a 10 percent discount on the dinner menu, for dine-in only.
For more, visit www.TheRoyalMasala.com. Follow @ReporterAroundHartford on Instagram.​