Majors: computer science, engineering
Hometown: Brooklyn, New York
Awards and honors during your college career: Faculty Honors; NESCAC All-Academic Team
Extracurricular activities: member, football team
How would you describe yourself as a first-year student? My first year at Trinity I was eager and excited to begin my journey as a Bant, but I was also quite nervous as this was my first experience truly being away from home.
How would you describe yourself now? I have definitely grown quite a bit throughout my time at Trinity. I feel I am a more open and accepting person after being involved with this community for four years, while developing a drive and tenacity that makes Trinity students so successful.
Which course has been your favorite? Why? I feel that both "Microprocessor Systems" and "Software Engineering" have been my two favorite courses due mostly to the fact that so much of the curriculum was designed to mirror what work is like in industry. Learning certain lessons regarding how the information we're studying directly applied to the real world was invaluable and helped me grow as a student.
Which professor has influenced you the most? Why? Every professor here has influenced me, but one that comes to mind instantly is Professor Ning. His class ("Microprocessor Systems") was one of the most challenging, yet one of the most interesting and rewarding. In working on lengthy projects, he never simply gave us the answer to a problem or a solution to an issue we were having. We were always challenged to answer it ourselves; he would respond with a question that would force us to think and take the necessary steps to arrive at a logical and applicable solution.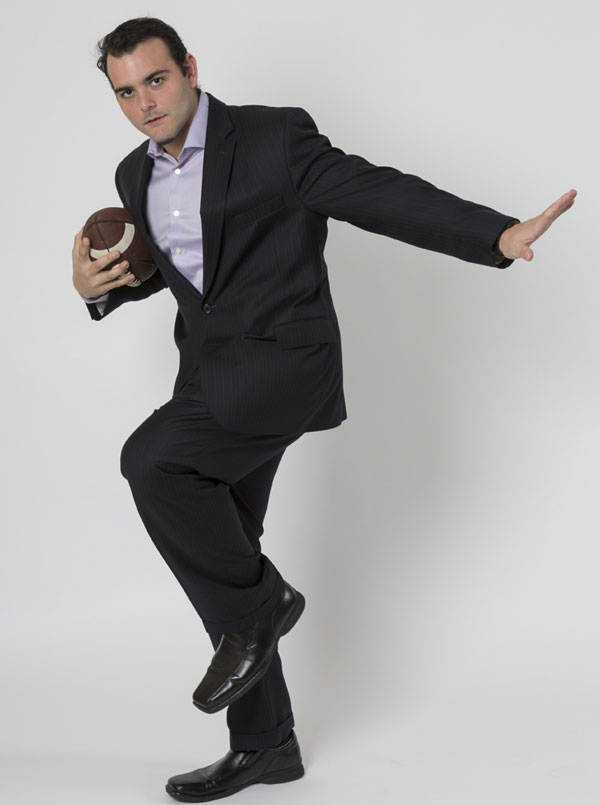 What is the most important thing you have learned at Trinity? The most important thing I have learned at Trinity is that success has a price, and nothing comes easily. If you have a goal in the classroom, on the field, or wherever, you must make sacrifices to achieve it. When you succeed, it's all worth it.
What has been most important to you outside of class? The most important thing I have learned outside the classroom is to be influenced but never defined by others. Let those you meet and your experiences help you grow into who you are meant to become, but never let anyone but you define you.
What is your favorite Trinity memory … so far? My favorite memory is somewhat bittersweet. Senior Day during this past football season was the final time I will ever suit up and play — it was the end to a chapter in my life. In it, though, came one of the most rewarding moments. Walking out onto the field with my family, presenting a rose to my mother, and seeing her cry and smile as she told me how proud she was of me, of my academic success, my getting a job after graduation, my time on the team, and my growth as a man was my favorite memory at Trinity.
Where do you hope to be in 10 years? 10 years from now I hope to be climbing the corporate ladder in the field of technology. Trinity has allowed me to fall in love with the fields of science and technology, and I hope to never stop pursuing my passion in these fields.