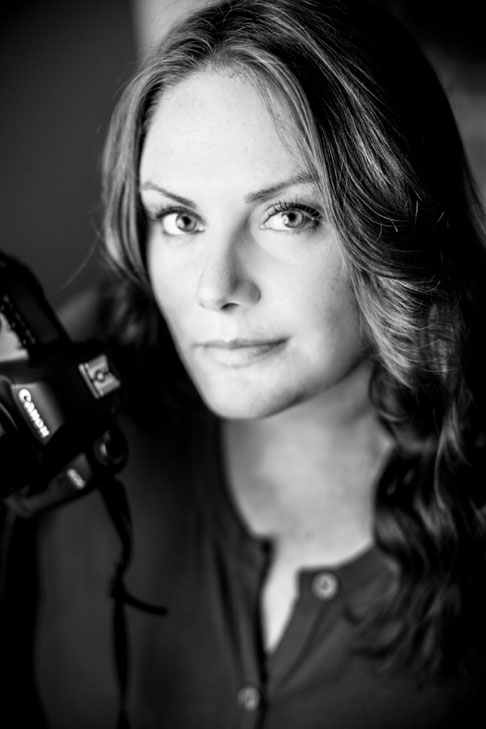 DEGREES: B.A. in classical studies; M.S. in higher education administration, Northwestern University
JOB TITLE: Owner/Lead, Carla Boecklin Creative, based in Park City, Utah
FAVORITE TRINITY MEMORY: My favorite part of my time at Trinity is easily the friends I made while I was there. I'm still in touch with quite a few people from college, and everyone's lives/careers/journeys have been so interesting and inspiring throughout the past 20-ish years. My Trin friends work in all types of fields, have impressive graduate degrees, and live throughout the world. It's amazing what everyone's accomplished. I also used to have a total blast at late night at the Hall.
How did your career path lead you to photography? At 29, I was working in methodologies for Accenture in Chicago. It was a great job with a great company, but I felt unfulfilled. Following my gut instincts, I left my position, sold everything I owned, and decided to make some changes in an effort to figure myself out. Sixteen months later, after a variety of jobs and moves around the world, I found myself in Arctic Canada, assisting a leading National Geographic photographer and conservationist. My experiences with him gave me a sense of purpose, a unique skill set, and a passion for photography. After eloping with my husband, I decided to open my own studio, and I've been working as a full-time professional photographer for seven years.
Who's on your client list? We've worked with clients such as Canon, Dove, Bose, Tinder, Refinery29, Boot Barn, Minted, the Olympic Committee, the Sundance Film Festival, and National Geographic photojournalists, and our images and articles have been featured in more than 100 renowned publications such as Forbes, InStyle, Martha Stewart Weddings, The Wall Street Journal, Harper's Bazaar, Variety, USA Today, Huffington Post, Travel Channel, and Style Me Pretty.
What do you enjoy most about being a photographer? What are the biggest challenges you face? My husband, also a professional photographer, is my partner. We shoot in tandem, and he's the best photographer I've ever seen—I completely fangirl over his work. My favorite part of my job is working alongside him. However, building a business with my partner has certainly created challenges. We tend to be complete workaholics, so we'll go months without a day off, and 99 percent of our time is spent sleeping, eating, and breathing our business.
You've photographed celebrities, including at the Sundance Film Festival. How is that different from other assignments? One thing I love about photographing celebrities and models is that they know what they're doing in front of the camera and are always perfectly made-up and styled (in all honestly, it's fairly effortless on my part compared with my usual shoots). That said, I actually approach celebrity shoots as I would any lifestyle or portrait session. Outside of the required poses and staged shots, I prefer capturing fun candids and authentic moments and reactions. I love all things natural and relaxed in my work, and finding a genuine connection with my subject is very important to me.
How did Trinity prepare you for your photography career? At Trin, I juggled a variety of commitments that included positions with student government, the radio station, and the Writing Center, as well as the academic challenges that came with being in the Guided Studies Program [now the Humanities Gateway Program] and studying abroad for a full year in two countries. Clearly, I felt as though I could try a wide variety of experiences and never have to limit my interests as I navigated my way through college. It was that "anything is possible" sentiment that led me to my photography career.
What was the most memorable course you took at Trinity? All of my Attic Greek language courses were memorable because they contained only one other student. If I recall correctly, the classes met in the morning (8:00 or 9:00) at a small library in a building off the quad. The three of us—the professor, the other student, and I—would sit at a table with our Thucydides or Aeschylus open in front of us, and we'd read our translations to one another while discussing the historical context or literary applications. Those mornings always felt special and intimate, and very much like something out of a movie.