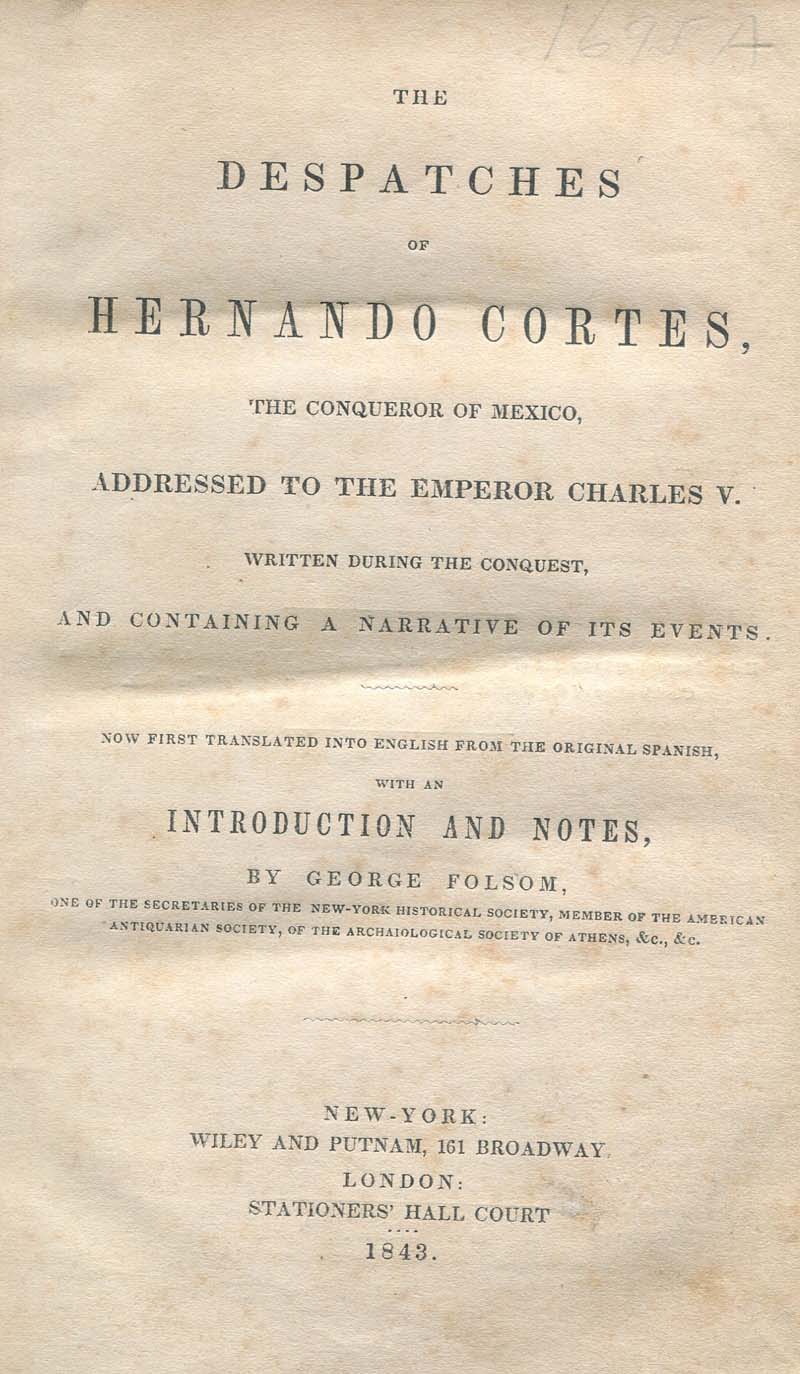 The despatches of Hernando Cortés, the conqueror of Mexico, addressed to the emperor Charles V, written during the conquest, and containing a narrative of its events. New York: Wiley & Putnam, 1843.  This is the first translation into English from the original Spanish of the letters that Hernan Cortes wrote to the Holy Roman Emperor Charles V (King Charles I of Spain) recounting various stages of the conquest of Mexico.  As a first-hand account, these letters are a valuable for what they reveal of the conquistador mentality.   The translator was George Folsom (1802–69), and the work contains the second, third, and fourth letters.
The Introduction is interesting because of its implied sanction of Christin imperialism:
"The conquest of Mexico by Hernando Cortes, at the head of a few hundred Spaniards, forms one of the most romantic episodes in history that give color to the saying, 'truth is stranger than fiction' . . . like all conquests in war, it was doubtless stained by acts of gross injustice and cruelty towards the conquered, for which no substantial justification can be alleged.  Some palliation may be sought, however, in the spirit of the age, which not only excused but commended the summary destruction of the enemies of the Christian faith wherever they might be found."
Purchased from a book dealer in Philadelphia.
Tags: New Acquisition
This entry was posted on Friday, October 29th, 2010 at 12:35 pm and is filed under
Uncategorized
. You can follow any responses to this entry through the
RSS 2.0
feed. Both comments and pings are currently closed.