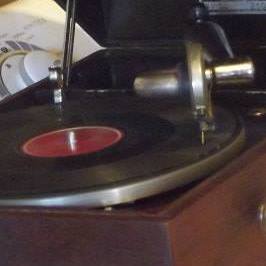 Staffer Henry Arneth picked up a working portable Victrola last weekend while antiquing in Vermont. We will feature it in the fall exhibition celebrating the gift of the Rubenstein collection of musical recordings.
Click here for a short video of the player in action:
This entry was posted on Monday, June 3rd, 2013 at 1:42 pm and is filed under
Events
,
exhibitions
. You can follow any responses to this entry through the
RSS 2.0
feed. Both comments and pings are currently closed.