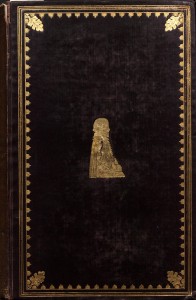 If the Shakespeare world of the nineteenth century would seem at times to have been more than usually populated with brilliant rogues and charming rascals, it also had its less colorful and more sober-minded scholars. Chief among these were the editors of the Cambridge Shakespeare, who issued their enormously influential nine-volume text between 1863 and 1866.
Andrew Murphy, Shakespeare in Print (Cambridge UP, 2003)
This entry was posted on Monday, May 5th, 2014 at 3:27 pm and is filed under
book history
,
Shakespeare
. You can follow any responses to this entry through the
RSS 2.0
feed. Both comments and pings are currently closed.