Just (re)discovered by archivist Peter Rawson–the flag flown over the College during the Civil War, given back to the College by the great historian Samuel Eliot Morison (1887-1976), whose grandfather, Samuel Eliot (1821-1898) was professor of history and political science (1856-1874) and president of Trinity from 1860-64.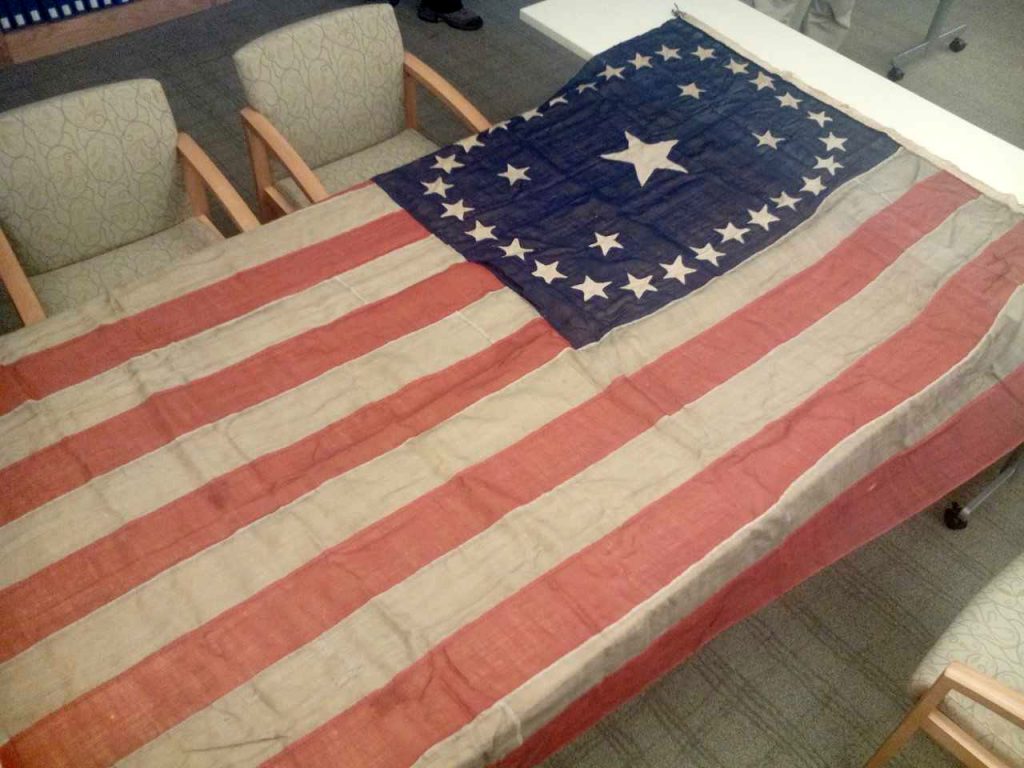 This entry was posted on Thursday, August 24th, 2017 at 8:44 pm and is filed under
Americana
,
College Archives
,
Trinitiana
. You can follow any responses to this entry through the
RSS 2.0
feed. Both comments and pings are currently closed.