Trinity's Strategy and Design Partner
Fastspot is a Baltimore-based creative services firm that specializes in digital experiences. We have partnered with Fastspot to develop a brand-new trincoll.edu. Their work includes strategy, design, and development, as well as a refreshed visual identity for the college.
Before launching into this project, Fastspot completed a microsite for Trinity's Summit plan rollout, which was launched in November 2017.
Our day-to-day project team members at Fastspot are:
Monica Janowitz
Senior Project Manager
Monica is responsible for keeping the project deliverables on-track, on-time, and on-budget.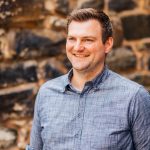 Fran Zablocki
Senior UX Strategist
Fran's expertise lies in helping us make smart decisions about the experiences our users have when they come to our site.
Jesse Leyh
Designer
Jesse's role is to develop a beautiful and useful front-end experience for our users, as well as to help us update Trinity's visual identity.