Archive for the 'evolution' Category
On September 1st a number of news outlets published stories about the discovery of the skeleton of a whale with four legs. If true, this would lend support to the popular theory that whales evolved from a four-footed land animal which gradually adopted an aquatic way of life.
In most cases the story was illustrated by an artist's conception provided by one of the discoverers of the skeleton: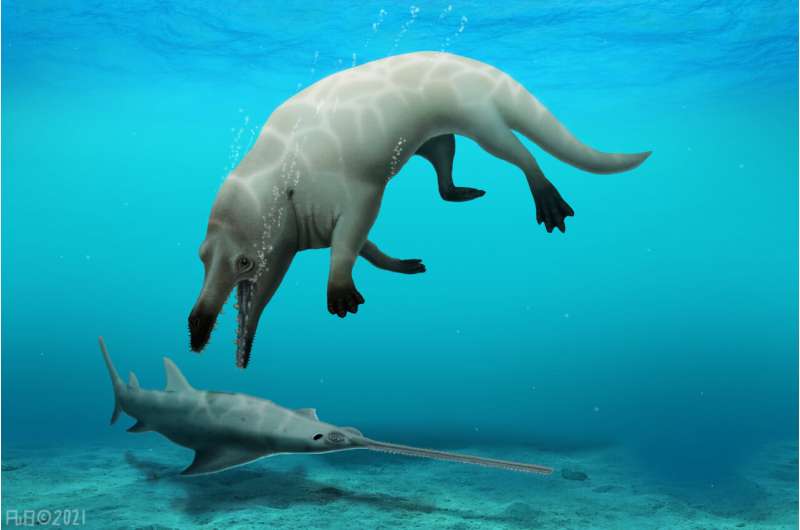 All of the news stories I read leave the reader with the distinct impression that the skeleton as found actually has four legs.
On November 24th, 1859, the naturalist Charles Darwin published a book entitled On the Origin of Species by Means of Natural Selection, or the Preservation of Favoured Races in the Struggle for Life. In it he offered his views on how God had created the living world. He summarized his overall view thus:
Authors of the highest eminence seem to be fully satisfied with the view that each species has been independently created. To my mind it accords better with what we know of the laws impressed on matter by the Creator, that the production and extinction of the past and present inhabitants of the world should have been due to secondary causes, like those determining the birth and death of the individual. When I view all beings not as special creations, but as the lineal descendants of some few beings which lived long before the first bed of the Silurian system was deposited, they seem to me to become ennobled.