Ryan Burch '98
Ryan Burch, who graduated from Trinity in 1998 (long before we had an ENVS program) learned about Environmental Science at Trinity after seeing a picture of our recent Iceland trip in the Trinity Reporter (this one). So last fall he picked up the phone and called me up, offering his help with the program. Ryan now works for the harbor master's office in Brewster, MA and invited us to come out to the Cape for a visit.
Yesterday evening Ryan gave a talk on shellfish aquaculture to our senior seminar. He introduced us to all stages of the shellfish farming process, from obtaining the proper permits to harvest and sale of the grown product 3 to 6 years later.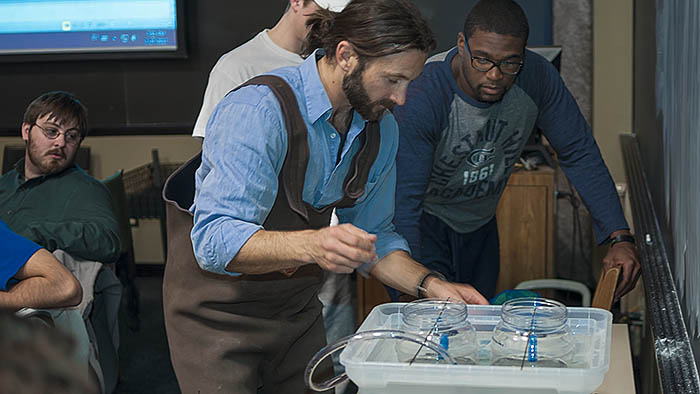 Of course, no lecture on shellfish is complete without a little tasting. Here Ryyan shows how to shuck an oyster:
and less than a few minutes later we got to try it ourselves:

What a way to end the day!