While it is pretty quiet on campus the dungeon of McCook is as lively as ever. Justin and Dan are preparing their White Mountains research project with Jon Gourley.
Justin hard at work hardly working ….

… and Dan getting it done!
Maddie is making lots of progress identifying pollen grains,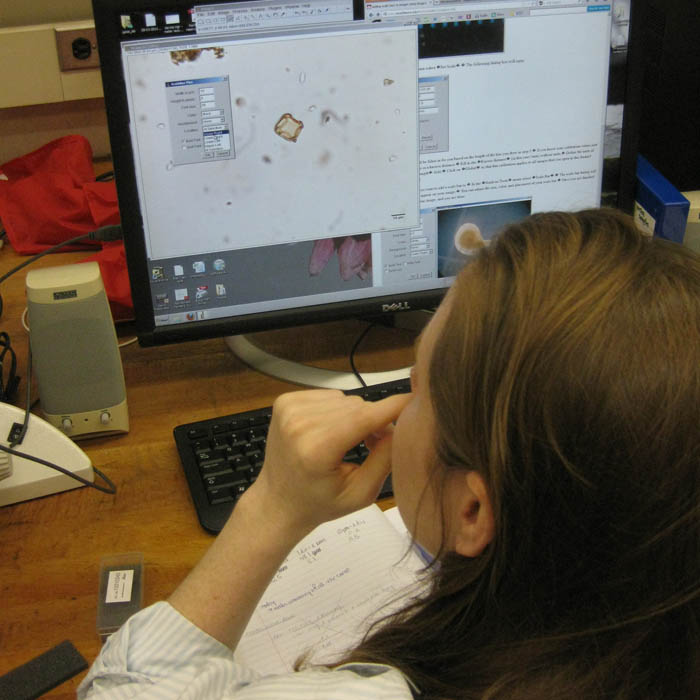 while Jami keeps that magnetometer spinning all day long. Keep it up Jami – only 49,346 samples to go!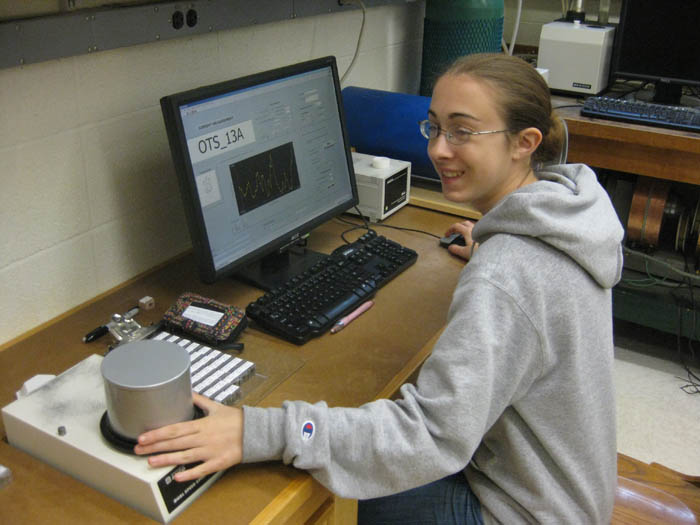 But most of the action happens in our newest lab: after it has been properly relabeled (check the sign by the door) Cameron and his students have been busy getting their stuff set up. All I can say is: watch out for Sarah!