We got the two boards a few weeks ago, but yesterday Christoph finally got around to installing the little brass plaques on our new honors board.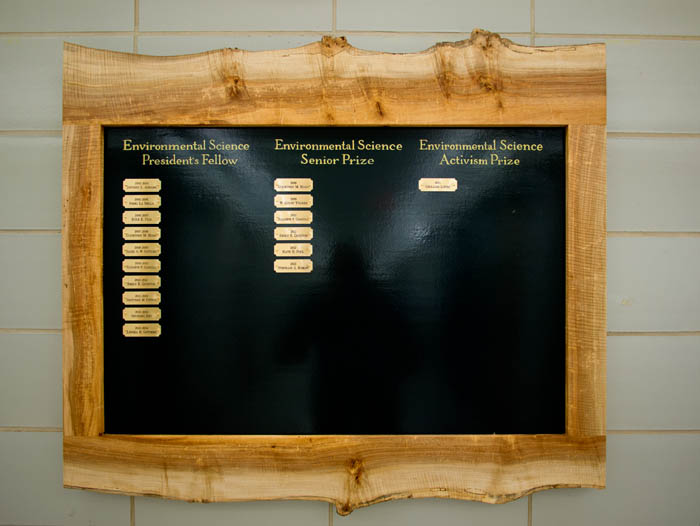 Just in time for homecoming, the board lists all of our presidential fellows (going back to 2003) as well as the recipients of the senior prize and the activism prize. The board has been hand-made for us by the guys at City Bench. Given the size of the board and the tiny brass plaques it will last us probably for the next 50 years. City Bench used reclaimed wood from a silver maple that stood just north of McCook Hall and had to be cut down last year. Wood from the same tree was used in the bench that sits between Jon and Christoph's  offices and the new ENVS bulletin board.

The bulletin board hangs between our two offices, while the honors board is located at the end of the hallway, so nobody can miss it during their visit to the dungeon of McCook.