One thing that kept us all busy during the first weeks of the semester was the search for a new conservation biologist. After reading many, many applications, coming up with short-lists, checking them once, checking them twice, meeting lots of candidates via Skype and in person, we made our decision and offered the position to Amber who gladly accepted.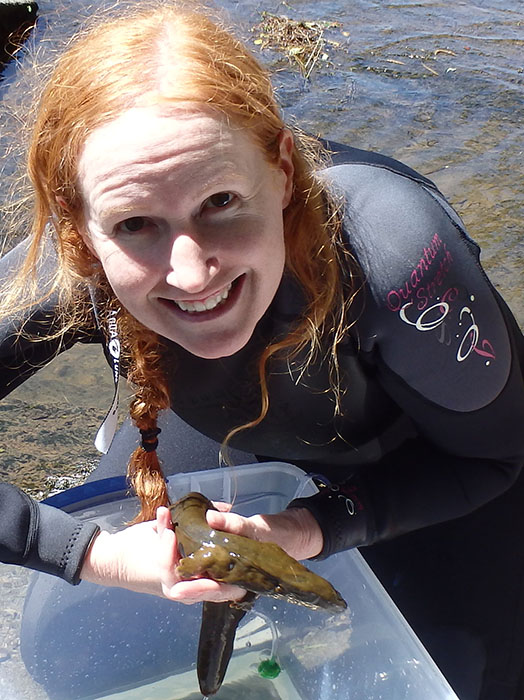 Just in case you wondered what a "hellbender" looks like.
Amber is currently an assistant professor of biology at Bloomsburg State University in Pennsylvania, where she studies amphibians, especially hellbender salamanders. This Fall she will teach a non majors course on conservation biology and co-teach our methods with Joan Morrison.
As many of you may know, Joan Morrison is on phased retirement and will only teach a few more courses for us. So, if you ever wanted to take conservation biology with Joan: Don't delay, sign up today (OK, once course registration opens).