by A. Pitt – guest blogger extraordinaire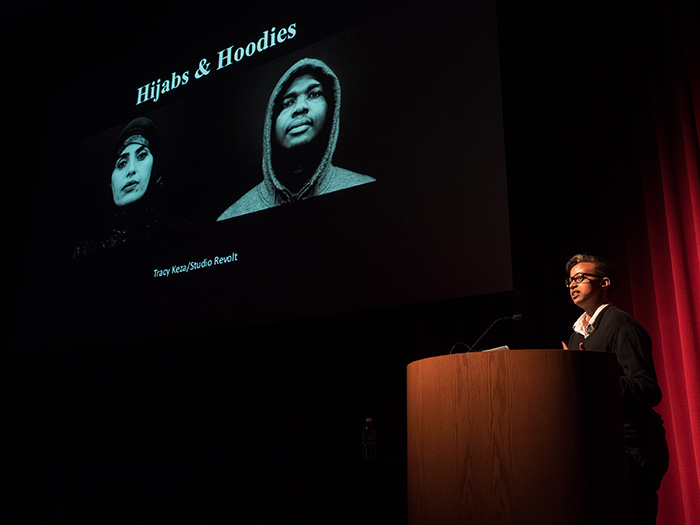 Tracy Keza, Environmental Science major and Studio Art minor, has been exploring conservation and social justice issues through the lens of her camera, and the world has taken notice. Tracy, an international student from Rwanda, said that she did not grow up with much exposure to art, but that hasn't stopped her from being propelled into the spotlight of the art world. Tracy's photographic foci have ranged from conservation-driven photography to highlight the work of conservation agents working to stop elephant poaching in Rwanda's Akagera National Park, to equality-driven photography to confront racism.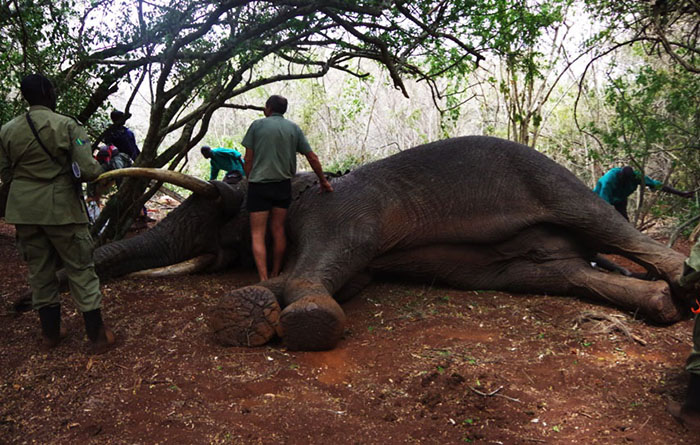 Her most recent work culminated in the interactive exhibit entitled, "Hijabs & Hoodies", which was featured at the Smithsonian Arts & Industries Building in Washington, D.C. as part of the Smithsonian Asian Pacific American Center's CROSSLINES: A Culture Lab of Intersectionality this past Memorial Day weekend. Most recently, Tracy was an invited speaker and panelist at the Yale University Art Gallery as part of the Artists in Conversation series that took place on March 9. Tracy is planning on doing a series of pop-up exhibits throughout the US after graduating this May.