During my final semester at Trinity, I was thinking of a way to procrastinate analyzing some soil samples for a weekend. Just to savor every reading you know? I asked a friend what they were up to and it turned out our Career Center was hosting a free trip to Washington, DC to meet successful Trinity alumni. I figured…free trip to DC. Why not. At this point, I hadn't put much thought into what I was doing post-graduation. I had some field experience at Trinity and spent my summers in a cancer research lab back home in Chicago, so I figured I'd probably go do that full-time.
It was through the DC trip that I was fortunate enough to meet with a Trinity alumna, Eleanor Kerr '81, who helped me spark an idea. Working in DC wasn't originally in my thoughts, but she made me think about the necessity for those who work in policy to have a solid foundation in the sciences—something that is more evident now than ever. With her help, I was able to gain an internship at a boutique lobbying firm, Kountoupes Denham, where I covered a broad portfolio of issues on the Hill and wrote memos on legislation for our clients. Here, I was able to build a foundation on policy and the way our government works (or doesn't, since this was right before the 2013 government shutdown).
From there, I wanted to combine my science and policy knowledge and got an internship at the White House Council on Environmental Quality (CEQ)—specially, with the Chemicals and Environmental Health Team. The task was an Executive Order issued by the President on improving chemical facility safety and security in response to a fertilizer plant explosion in West, Texas. I worked on a team that coordinated with federal agencies and stakeholders to generate actionable ideas on making these facilities safer in terms of worker protection, environmental safety, and national security. Our final deliverable, after a long period of public commenting and stakeholder engagement, was a report to the President.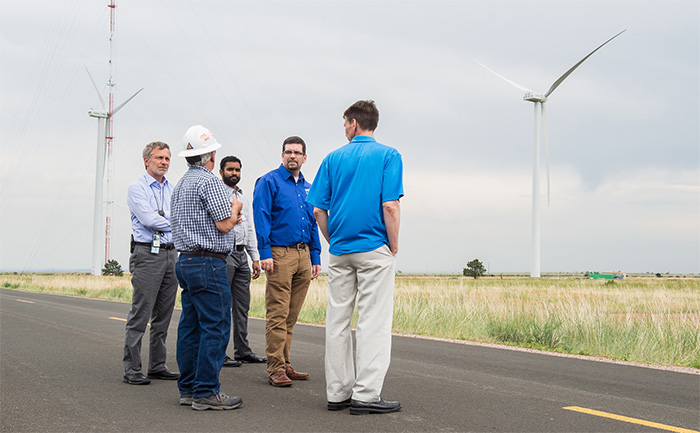 My time at CEQ honed one of the tools that Trinity helped me develop—writing. Having the ability to work with CEQ's communications and outreach teams prepared me for my next opportunity of writing speeches for Gina McCarthy, the Administrator of the Environmental Protection Agency (EPA).  On a small team, I had the privilege of composing and guiding Administrator McCarthy's messaging on landmark environmental policies such as the Climate Action Plan, the Clean Power Plan, and the Waters of the United States Rule. Relying on our scientists and the integrity of the scientific method, we knew that climate change was a public health issue—and we connected these policies with the people around the country who needed them—the concerned mothers of children who have asthma, the families without clean drinking water, and the elderly.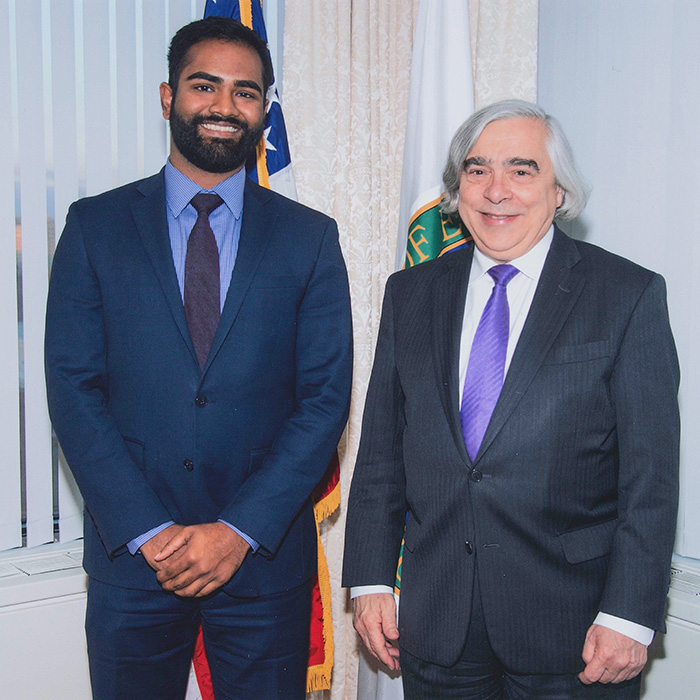 Working in close proximity for a member of Cabinet made me want to take the dive into federal service. Up to this point, I saw what the Obama Administration had accomplished and I wanted in. My most recent step took me to the Department of Energy's Office of Energy Efficiency and Renewable Energy (DOE's EERE), where I was a political appointee on the team of the Acting Assistant Secretary. Here, I want to talk about everything this office has accomplished because it is nothing short of amazing:
At $2 billion a year, DOE's EERE is one of the largest government clean energy R&D funders in the world. And through its resources in the national labs, universities, and private sector partnerships, EERE has been ushering in a clean energy revolution. Since 2008, due to EERE's work, land-based wind power has decreased in cost by 41%, utility-scale solar PV has decreased in cost by 64%, EV batteries have decreased in cost by 73%, and type-A LED bulbs have decreased in cost by 94%. And all this while these industries and products thrive.
On the Acting Assistant Secretary's team, I was able to work on issues that had macro-level impacts—like pushing out our Funding Opportunity Announcements (FOAs) that lead to amazing innovation, and promulgating appliance standards that will save 3 billion tons of carbon emissions. But some of the most affirming experiences were seeing impacts on a personal level—like veterans graduating from our Solar Ready Vets program, where EERE connects veterans with the solar industry, preparing them for new, successful careers, or helping with a Solar in Your Community Challenge, where EERE facilitates a competition to provide low-income communities with solar power, so they won't have to make that choice between a utility bill or groceries.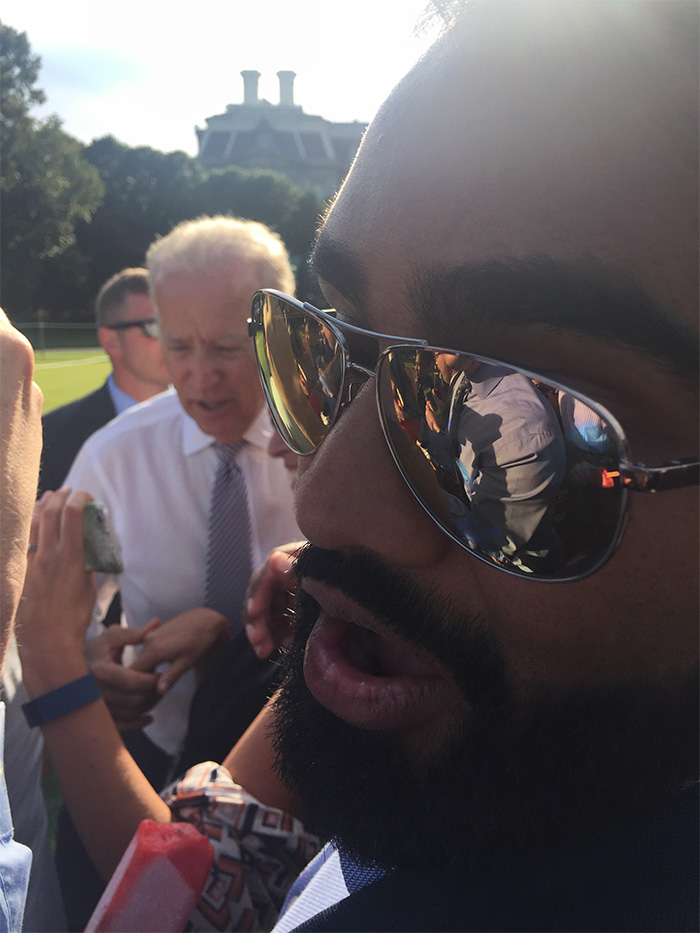 I was able to start this journey because of the education I received from Trinity, the kindness of Trinity alumni, and the desire to be with those who like to push the needle. I am deeply grateful I got to cut my teeth on public service at the Department of Energy. Serving as an appointee of President Barack Obama and working under Secretary Ernest Moniz have been some of the great honors of my young life. Since my time at Trinity and since then, I've had the privilege of learning from and working alongside passionate, intelligent, dedicated people who care deeply about the direction in which this nation and the world moves. I hope to continue pushing that needle in the right direction and making it into future blogs that Professor Geiss categorizes as "generally cool stuff."