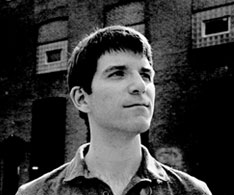 ​Kris Allen, jazz saxophonist and visiting professor of music at Trinity, recently released his first full-length jazz album, "Circle House." The work, released by Truth Revolution Records, has received positive reviews in the jazz world.
Along with Allen on alto saxophone, the members of his regular quartet, each internationally recognized jazz musicians, are Zaccai Curtis on piano, Luques Curtis on bass, and Eric McPherson on drums. The quartet will be touring in support of the release in 2013.
Allen became interested in jazz at the age of 14, studying and practicing at Hall High School in West Hartford and the Artists Collective in Hartford. He ended up studying with American jazz saxophone great, Jackie McLean, at the Hartt School of Music at the University of Hartford, before going on to earn a master's degree in jazz performance from Purchase Conservatory (SUNY), while living and performing in New York City with some of the top jazz artists in the world.
Allen says his performance and recording experience translates well to his teaching at Trinity, where he has been an adjunct professor since the fall of 1999. Allen directs the jazz ensemble at Trinity and teaches a jazz history lecture course. As a jazz historian and musician, he's performed with many of the names that show up in texts for his courses.
"It's rewarding," Allen says about teaching his "interesting, bright, fun, and motivated students" at Trinity. "Every year the quality improves. Jazz education has grown so much and more and more kids are coming into school interested in jazz."
Allen lived on Trinity's campus as a Faculty-In-Residence from the fall of 2003 to the spring of 2006, with his wife, Jen, a pianist and composer, who guest lectures at Trinity from time to time.
"Trinity's always been a really cool place," he said. "It continues to be a great community for my family and I. Many of my friends are teachers at Trinity."
For more information on Allen and on his album, visit allenjazz.com or truthrevolutionrecords.com.
Listen to Allen's appearance on WNPR's The Colin McEnroe Show.