Yipeng Shen, associate professor of language and culture studies and international studies at Trinity College, has been awarded an Andrew W. Mellon Mid-Career Research Fellowship at Yale's Whitney Humanities Center for 2017-2018. The fellowship, which supports a year of intensive work, will allow Shen to complete his book, Globalization and Chinese Youth Culture. The project assesses five areas in which urban youth life intersects with globalization in China: food, love, nationalism, environmentalism, and historical memories. Shen is taking a deep look into the factors shaping contemporary China by examining how millennials make life choices.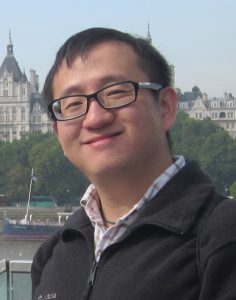 Shen previously authored Public Discourses of Contemporary China, which examines popular culture and nationalism in China. According to Shen, during the intellectual journey of writing his first book, he realized there are different angles to explore culture beyond race, gender, and class. For his current project, he wanted to take a more specific approach in his research. "Age may be as important a factor to distinguish and make differences in the formation of any kind of meaningful activities in contemporary culture, hence my interest in youth culture," he said.
After leaving China in 2003 and living in the West for the past 15 years, Shen realized his own knowledge about China was limited. Completing Globalization and Chinese Youth Culture gives him the chance to rediscover and re-identify his connection with China. "I believe it is a nice opportunity to build my own spiritual sanctuary at an age of uncertainty –in terms of both my own intellectual life and the 21st century world," he said.
This fellowship is particularly significant for Shen because it provides an opportunity to "refine through communications with the world, books, and other people of similar interest, what we know and do not know." He noted that the prestigious Mellon Mid-Career Research Fellowship has given him – a non-native English speaker who has worked very hard for a long time in United States academia – acknowledgement and encouragement.
Shen is the second Trinity College faculty member in the past two years to receive a Mellon-Mid Career Research Fellowship at Yale's Whitney Humanities Center. (Lida Maxwell, associate professor of political science, was awarded a fellowship last year.) The Mellon Program supports faculty research in the humanities and related fields while promoting intellectual exchange among faculty, fellows, and other visitors to the Whitney Humanities Center.
Written by Lorig Purutyan '17