To use the Bloomberg terminal, you must first create a login name and password. Open the Bloomberg software, and click on one of the panels. The window activates, as shown by the top bar turning from gray to blue. Press the red key labelled Pause Break/CONN on the keyboard. The login screen appears, as shown below.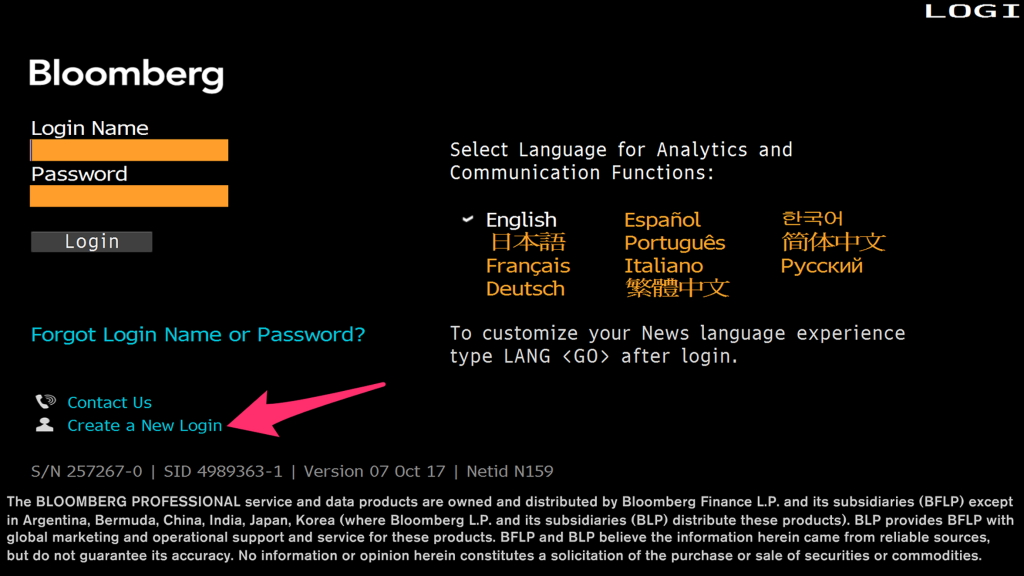 When logging in for the first time, you will be prompted to create a login name and password by clicking on 'Create a New Login' at the bottom of the screen. Follow the screen instructions, using your Trinity College email and note that the login name and password are not case-sensitive. You will need a cell phone for the verification code, but the phone can be used to create multiple logins. Once you have created a login, enter the login name and password in the yellow highlighted boxes and then press GO. Up to four Bloomberg panels or windows appear on your computer desktop with default 'wake-up' screens.
For detailed instructions, view this brochure from Bloomberg.