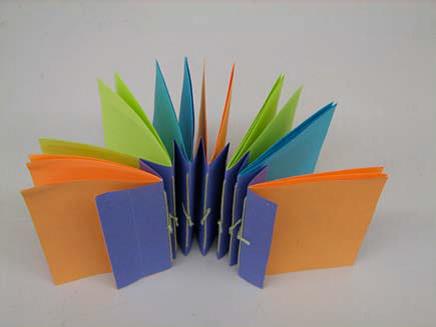 On Thursday, October 30, from 4:30-7:30 pm in the Watkinson Library, Paulette Rosen of the Creative Arts Workshop will teach a book-making workshop.
Participants will learn several variations of the accordion fold, from the full-page spread to the small folds that act as a hinge. The resulting books are suitable for small photo albums, sketchbooks, greeting cards and whatever else you can imagine!
A light supper will follow the introduction.
Please RSVP to Sally Dickinson by October 24th (Sally.Dickinson@trincoll.edu).