Contributors
Editor-in-Chief:
Brendan W. Clark '21
Brendan Clark is a sophomore Public Policy & Law and History major from West Barnstable, Massachusetts. Within the department, Brendan's focus is on Law and Society, but he is also interested in financial law, municipal law and property law. Brendan is currently an intern at the Office of Connecticut Attorney General George Jepsen, working in the Antitrust and Government Program Fraud Department, and at the law firm of Ardito, Sweeney, Stusse, Robertson and Dupuy, P.C. in West Yarmouth, Massachusetts. Brendan previously worked for his local government–The Town of Barnstable–in the Procurement and Risk Management Division. Outside of academia, Brendan enjoys reading literature on the history of law (his favorite being Blackstone's Commentaries on the Laws of England) and watching his favorite film Casablanca. 
Contributors: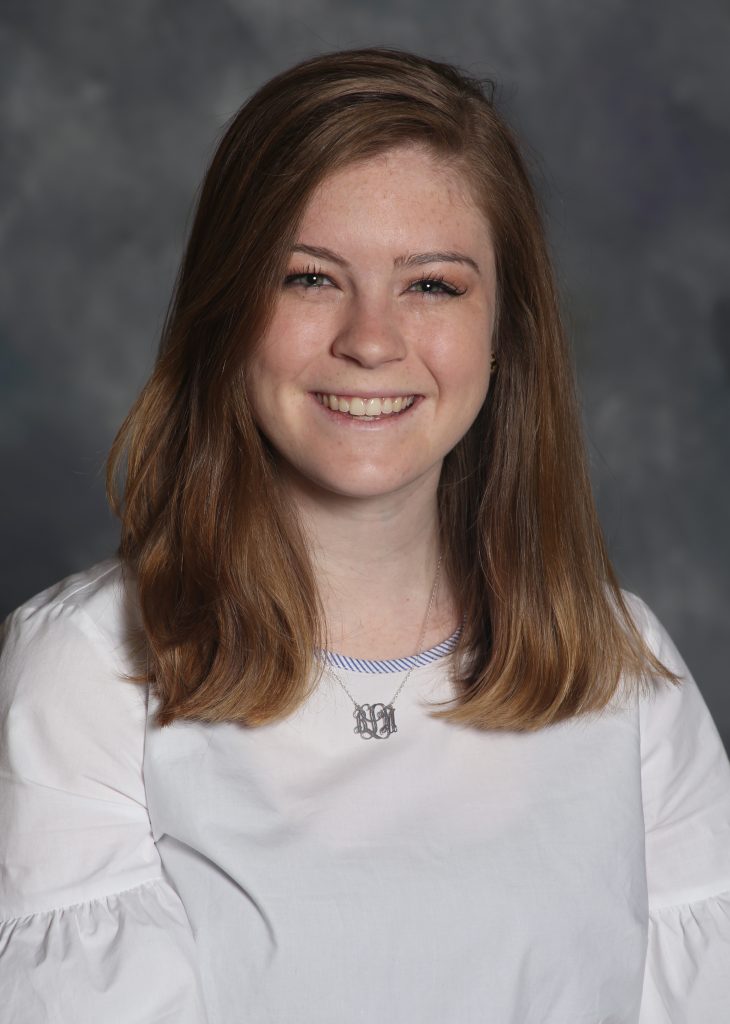 Brooke LePage is a senior Public Policy & Law major from Franklin, Massachusetts. Her concentration is Law and Society while her areas of interest include Title IX reform, workforce development, and other areas of higher education policy. Brooke partook in the Washington Semester Program at American University in Washington D.C. during the fall of 2017. There, she took classes and interned at the United States Department of Education in the Office of Legislation and Congressional Affairs. Outside of school, Brooke has also interned in the Governance, Risk and Compliance wing of the Legal Department at Public Consulting Group, a government consulting firm in Boston, MA. In the spring and fall of 2018, Brooke is the teacher's assistant for Law, Argument and Public Policy with Professor Falk and Title IX with Professor Fulco, respectively.
Former Editors:
Taylor Denson '13: Taylor, a Public Policy and Law major and Medieval and Renaissance Studies minor from Indianapolis, Indiana, graduated from Trinity in the Spring of 2013.  In addition to working on The Policy Voice, Taylor was a Head Writing Associate in the Writing Center. He also wrote a senior honors thesis on Major League Baseball's antitrust exemption and its effect on competition in today's game.  Taylor has also served as a teaching assistant for Introduction to American Public Policy and has interned for State Representative Jason Rojas in the Connecticut General Assembly.
Matthew Picard '14: Matt was a double-major in Public Policy & Law and Economics, and hails from Wayland, MA. He focused on health policy and economic policy analysis. Matt's dream job is to work in an analytical Major League Baseball capacity, where he would finally be able to put the countless hours he spends scrutinizing the sport to actual use. Other common activities include running, playing softball and basketball, watching The Wire and Breaking Bad, and cherishing every bit of the Red Sox resurgence.
Suzy Wang '13: Suzy was a double-major in Public Policy & Law and Economics from Brookline, MA.  She has a strong interest in education reform and hopes to do work in the field before pursuing a law degree. Other interests include rapping Nicki Minaj, watching West Wing marathons, and preserving her winning streak on Words with Friends.
Former Contributors:
Class of 2016: Ethan Cantor '16
Class of 2014: George Phillips '14
Class of 2013: Paige-Marie Greene '13, Alexis Maguina '13, Marianna Mirchuk '13, Jack Nettleton '13, Britney Ryan '13, Shaun Stuer '13, Mary Sullivan '13, Allison Windham '13
Class of 2012: Ryan Lee Hom '12, Nami Sobelson '12, Amanda Sweat '12