Haben S. Abraham '10

Haben Abraham is a licensed therapist and speaker on mental wellness, diversity, and inclusion and helps people design full lives on their terms. She also manages her private practice, Haben Abraham Vision Coaching, LLC, using her clinical expertise to provide insight and to address intergenerational trauma with clients. She is a member of the National Association of Social Workers and of the Permanent Commission on the Status of Hartford Women. At Trinity, Abraham earned a B.A. with honors in international studies: global studies and minored in community action and Spanish language. She went on to earn an M.S.W. with a concentration in international social welfare and a minor in business administration from Columbia University in 2012. Following graduate school, Abraham returned to Hartford to make an impact on families and to change misconceptions about mental health. She also has completed research and social justice initiatives domestically and abroad in South America and the Caribbean.
Alec J. Buffamonte '17

Alec Buffamonte '17 earned a B.A. in public policy and law and American studies from Trinity, where he was involved in the Student Government Association, Greek life, and the Watkinson Library. Since graduation, he has worked in the financial services industry in a variety of roles with BNY Mellon, including an operations development program in Pittsburgh, chief of staff to the COO of the BNY Mellon European Bank, and most recently in Global Client Management, providing enterprise-wide relationship management to BNYM's largest, most complex alternatives clients. He is an active alumnus adviser for Trinity's Kappa Sigma chapter, acts as a class fundraiser, volunteers time with Trinity's Tech-Edge program, and is looking forward to contributing to Trinity's success as a new member of the TCAA Executive Committee. Buffamonte splits time between New York City; Buffalo, New York; and Pittsburgh.
Brendan W. Clark '21

Brendan Clark, of Barnstable, Massachusetts, graduated from Trinity summa cum laude with a B.A. in history and public policy and law and a minor in religious studies. As a senior, Clark wrote two theses for his majors and currently is pursuing a law degree at William & Mary Law School. Clark's principal achievement on campus, serving as editor of the weekly campus newspaper, The Trinity Tripod, reflects his passion for understanding, researching, and confronting the issues that face Trinity and reflects his steadfast desire to redress these concerns. At the close of his senior year, Clark volunteered as a class fundraiser and was elected class secretary, and he intends to continue in those roles while serving on the TCAA. As a young alumnus, Clark is particularly delighted to represent the concerns of young alumni and to ensure their voices are heard.
Francesca Borges Gordon '82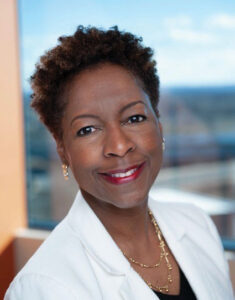 Francesca Borges Gordon '82 is director of development, outreach and external relations, at the Hartford Foundation for Public Giving. She joined the foundation in 2016 as a member of the donor-advised team and also works to cultivate major gifts. Previously, she has held roles in corporate and nonprofit arenas, including banking, higher education, and area hospitals. Borges Gordon, who earned a B.A. in political science from Trinity, is past president of the Trinity Club of Hartford and a current member of the Women's Leadership Council.
Robert E. Kehoe Jr. '69, P'92, '95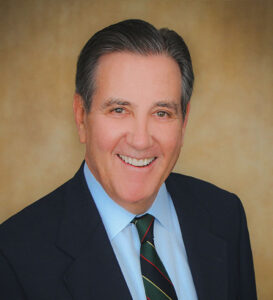 After graduating from Trinity with a B.S. in mathematics, Bob Kehoe returned to Illinois for an M.B.A. and J.D. from the University of Chicago. He spent his career in private law practice in Chicago, focusing on contract disputes, until retiring several years ago. Starting with the Trinity Club of Chicago, where he served as president, Kehoe eventually became involved in alumni affairs at the national level, and he was a recipient of the Alumni Medal for Excellence in 1994. For several decades, he also was active in Trinity's Illinois Scholars program, where he served as president and remains as president emeritus. He and his wife, Barbara, have two children who graduated from Trinity, in 1992 and in 1995.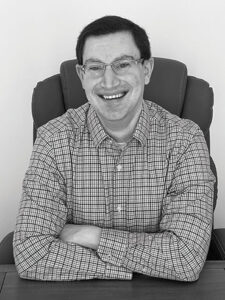 Colin S. Levy '06
Colin S. Levy embraces technology and challenging the status quo. He has been a practicing corporate lawyer for more than a decade, and his extensive legal career has focused on the intersection of business, technology, and the law. Levy serves as director of legal and evangelist for Malbek, a leading contract lifecycle management company. He frequently is asked to be a guest on podcasts and to contribute to numerous articles on technology and the law, including those published by Above the Law, Law.com, Bloomberg Law News, Artificial Lawyer, and Prism Legal. Levy also operates a blog and consultancy at www.colinslevy.com. He is a passionate advocate for legal technology and is devoted to educating and inspiring others, as well as to helping the legal profession and the legal industry be positioned to thrive in today's evolving world and beyond.
Liliana Polley IDP'21

Liliana Polley-Gutierrez IDP'21, a native of Cali, Colombia, graduated magna cum laude from Trinity with a B.A. in public policy and law and Hispanic studies. She currently is a master's degree candidate at Trinity, intending to focus on educational policy and higher education. As an IDP student, Polley served as class co-president, a student mentor, and an orientation coordinator and was vital in developing and implementing "Tax Policy and Inequality in Hartford," a pilot course created by Senior Lecturer in Political Science Serena Laws. As a new member of the TCAA Executive Committee, she hopes to promote her transformative experience at Trinity and to empower the next generation of Trinity students and future Bantams.
Aina I.O. Williams '96