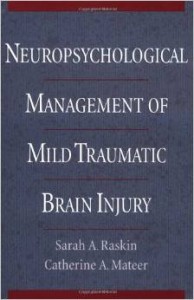 Despite the importance of the problem, strikingly little has been written about effective approaches to the treatment of individuals with mild to moderate brain injury. This book is designed for neuropsychologists, counseling and rehabilitation psychologists, and other rehabilitation professionals who work with individuals who have sustained brain injuries of mild to moderate severity. It provides a context for understanding and evaluating the common consequences of such injuries and offers both theoretical perspectives and practical suggestions for helping individuals to adjust to and compensate for residual difficulties. Early chapters focus on different domains of cognitive functioning, while later chapters describe clinical approaches to helping clients manage common emotional reactions such as depression, irritability, and anxiety. While the book acknowledges and discusses the controversy about the origins of persistent symptoms following mild brain injures, it does not focus on the controversy. Rather, it adopts a "what works" approach to dealing with individuals who have persistent symptoms and perceptions that contribute to disability and to emotional distress. Many of these individuals benefit significantly from neuropsychological intervention. Case examples throughout the book illustrate the adaptation of cognitive, cognitive-behavioral, and traditional psychotherapeutic approaches to individuals with mild to moderate brain injury. Self-regulation and self-management of both cognitive failures and emotional responses are described as appropriate and effective in this population.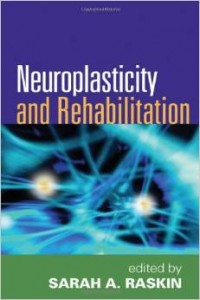 Brain plasticity is the focus of a growing body of research with significant implications for neurorehabilitation. This state-of-the-art volume explores ways in which brain-injured individuals may be helped not only to compensate for their loss of cognitive abilities, but also possibly to restore those abilities. Expert contributors examine the extent to which damaged cortical regions can actually recover and resume previous functions, as well as how intact regions are recruited to take on tasks once mediated by the damaged region. Evidence-based rehabilitation approaches are reviewed for a range of impairments and clinical populations, including both children and adults.
Prospective memory has emerged as an important aspect of episodic memory. Prospective memory involves remembering to complete a previously formed intention. Successful prospective memory performance is important in daily life tasks such as taking medications or paying bills and has been related to compliance with treatment.Prospective memory has now been studied in many clinical populations as well as across the lifespan. Although prospective memory is recognized as an important aspect of daily life, there has been only limited crossover from the research literature to clinical practice. The wealth of research findings need to be translated to evidence-based clinical approaches that are uniquely tailored to individual populations. Each chapter of Prospective Memory in Clinical Populations covers current knowledge of prospective memory deficits in a population; approaches to clinical assessment; any published evidence-based approaches to treatment; and suggestions for management.This book was originally published as a special issue of The Clinical Neuropsychologist.