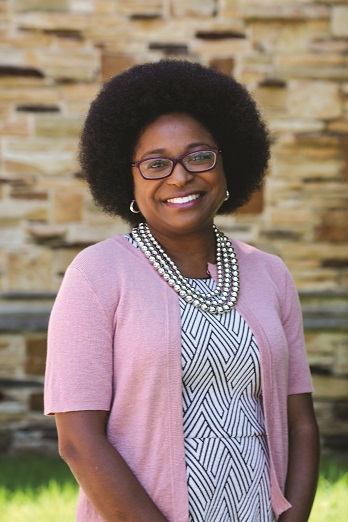 Anita A. Davis started in September as the college's vice president for diversity, equity, and inclusion. Davis comes to Trinity from the Associated Colleges of the South (ACS), where she served as director of diversity and inclusion for the ACS consortium of 16 colleges and universities. She also was a tenured associate professor of psychology at her alma mater, Rhodes College in Memphis, Tennessee, which, like Trinity, is one of a small number of liberal arts colleges located in a city.
In a June announcement to the Trinity campus community about the appointment, President Joanne Berger-Sweeney highlighted Davis's "breadth of experience, including extensive research, publication, and teaching in the field of clinical/community psychology; her work directing and conducting workshops and training around diversity and inclusion; and her wide-ranging skills and experiences as an administrative leader." Berger-Sweeney also noted that Davis is a Memphis native who helped strengthen relationships between Rhodes and her hometown and has "expressed a passion for engagement with our Hartford community."
In her role with ACS, Davis's primary responsibilities were to support member institutions in their collective and individual efforts to advance diversity and inclusion goals on their campuses and in their communities. At Rhodes, she served as the inaugural faculty director of the African American Studies Program and as associate dean of academic affairs, with responsibilities including accreditation, curriculum and program assessment, faculty evaluation and mentoring, and support of diversity and inclusion initiatives. A member of the National Association of Diversity Officers in Higher Education, Davis holds a Ph.D. and M.A. in clinical/community psychology from the University of Illinois at Urbana-Champaign and a B.A. from Rhodes.