Award-winning playwright and novelist A.R. Gurney attended the February 2, 2013 performance of his play Another Antigone at Garmany Hall in the Austin Arts Center during the series of three Winter Musicals presented by Trinity's Department of Music from January 31-February 3. After the performance, Gurney led a discussion with the show's director, Gerald Moshell, and members of the audience.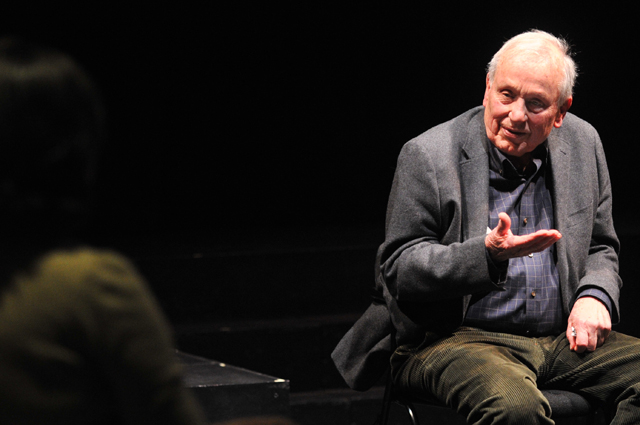 Cox and Box or The Long-Lost Brothers: A Triumviretta in One Act and Company: A Musical Comedy rounded out the weekend, which all featured performances and choreography by students.
Read more about The Winter Musicals at Trinity.