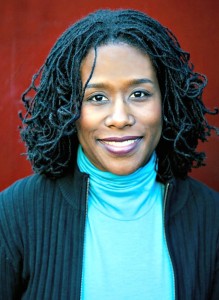 As an undergraduate student, graduate student, and faculty member with more than a decade of experience in higher education, Jennifer Baszile brings a wealth of both personal and professional experiences with and understanding of the opportunities and challenges students of color face at elite academic institutions.  After two years as an instructor at the University of Connecticut, she served as an assistant professor of History, African American Studies, and American Studies at Yale University from 1999 to 2007.  The first African American woman appointed to the faculty of the History Department at Yale, she was an award winning teacher and mentor of undergraduates, especially first generation students and students of color.  She taught the first course on black masculinity offered at Yale – a popular 15 student seminar that had a long wait list.  During her time at Yale, she gained great insight and experience working with historically underrepresented students and the challenges they navigated inside and outside of the formal classroom.
After a brief stint at UCLA, she chose to leave academia for a time, but continued her work as a scholar publishing and speaking about her award winning memoir, The Black Girl Next Door.  For the past five years, she has become an educator and mentor to dozens of private clients as a writing and marketing coach with particular knowledge and expertise in the world of social media, organizational branding, copy writing, and online marketing.
She has received numbers awards including Ebony Magazine recognition as a top leader under 30, the Morse Research Fellowship and Poorvu Family Prize for Teaching for Yale faculty, Columbia College Alumna Achievement Award, and New Author of the Year award from the largest African American Women's Book Club in the country.  Jennifer graduated with a B.A from Columbia University and a M.A. and Ph.D. from Princeton University.