For more than 20 years, Shafqat Hussain, George and Martha Kellner Chair in South Asian Studies, has dedicated his work to protecting the snow leopard species in Northern Pakistan. In 1999, Hussain created an insurance plan that provides economic incentives to regional farmers; the insurance safeguards snow leopards, one of the world's most endangered species, from being killed in response to an attack on a farmer's herd.
Project Snow Leopard, launched in Hussain's home country, promotes the coexistence of humans and snow leopards. The project has three goals: to create compensation for farmers, reducing economic loss; to construct predator-proof corrals for farmers; and to monitor the snow leopard's population through genetic analysis and camera trapping.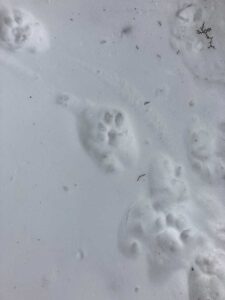 In 2006, with the help of a grant provided by the Rolex Awards for Enterprise, Hussain—a trained economist and environmental anthropologist—expanded the project to 10 additional valleys across Baltistan, impacting approximately 15,000 people. Today, the insurance plan has been adopted in India, Nepal, Bhutan, Afghanistan, and China. Through Hussain and his team's work, the snow leopard population is now stable.
Hussain's efforts have won numerous other awards, including the United Nations Equator Prize. In 2009, he was named a National Geographic Emerging Explorer.
For a video on Project Snow Leopard and on Hussain, a Rolex Awards Laureate, please visit https://www.rolex.org/rolex-awards/milestones/environment/shafqat-hussain