Here are the top ten things you didn't know about the suburbs…
1. The term suburbs has been used since the 19th century
When you hear the word "suburb" an image automatically pops-up in your head, but what actually constitutes a space as being defined as a suburb?  The term suburb derives from the Latin words sub, which means beneath/below, and urbe. While urbe doesn't necessarily mean town, it could be translated as a "pre-urban nucleus."[1] Suburbs have traditionally been designated as, "urban areas lying beyond the physical limits of the city, usually outside the city walls, where the unpleasant, polluting and dangerous trades were concentrated, along with the under-classes and outcasts who could not afford the privilege and safety of living within the city itself." [2] In the 19th century, the English middle class wanted to live in areas that were removed from the cities "environmental nuisances". In 1845 Friedrich Engels was one the firsts to highlight the occurrence of suburbanization and residential segregation.
2- The suburbs have been around since medieval times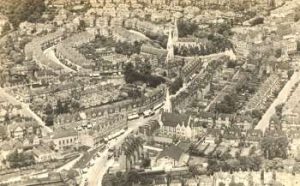 Suburbs have been around for a very long time, dating back to post-Roman or mediaeval times. There are many indications that mediaeval suburbs were based on detailed plans catered to the layout of whichever town they were building in. There are also many references to the suburbs in English literature, one of them being Shakespeare, as he mentions the "rabble of the suburbs"[3] in his Henry VIII of 1613. These references often refer to the disgraceful conditions in suburban London and have often been portrayed as "hell". However, the suburbs were becoming more desirable in London by the 19th century and, in fact, it was during this time when a massive growth of suburbs began in London. There was a huge desire to live in a place that had easy access to the city but weren't inside it. Post-World War II, in America there was a massive movement of people, mainly whites, moving from cities to rural areas.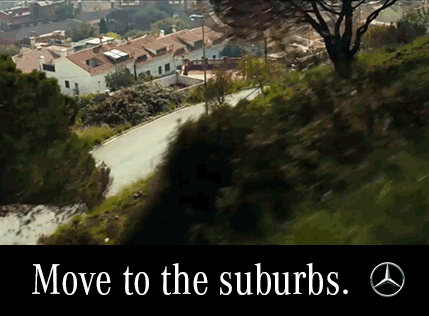 World War II and the Great Depression had changed economic perspectives of many Americans – the economic turmoil that Americans experienced from 1929 to 1941 had induced them to ration material items they had taken for granted during the roaring 20's. In the post-Word War II era, Americans sought to take advantage of their economic freedom by buying homes. "One of the first necessities sought after by Americans was housing. By late 1945 and early 1946 the housing crisis was acute. Veterans and other Americans demobilized from wartime production desired housing but were met with a lack of supply." [4] The implementation of the Federal Housing Authority made it easier for America's veterans to get mortgages, while the newly established G.I. Bill would help those same veterans go to college in addition to providing monetary support as they pursued an advanced degree.[5] This new legislation made it easier for veterans and their families to get houses in the suburbs, where housing was cheaper and my conducive for America's rising middle class. The Federal Highway Act passed in 1956, allowed for transportation to be more effective, and made it easier for people to get in and out of the city. As a result, the inner-city neighborhoods of New York quickly deteriorated as many middle-class families who lived there ultimately left for seemingly better opportunities outside of the city. Racial tensions were likely an additional factor, which motivated many white Americans to leave the cities. The Great Migration had seen many African Americans resettle in the North's metropolitan areas, causing a considerable societal shift in combination with the concurrent white migration to the suburbs.
3.  Levittown is the first and prime example of an American suburb
Levittown is an excellent model of the American post-war suburb. Levittown was established by William Levitt, who had taken advantage of the housing crisis that followed the post-Word War II years, as he offered affordable housing to white Veterans and their families that were in the Long Island and New York City areas.[6] These neighborhoods were made easy to commute from because of the Federal Highway Act. This was a perfect opportunity for the middle class to also move out of the city's overcrowded apartment buildings. Levitt built Levittown as a new-model American community, which sequentially attracted many Americans to make the transition. Those who lived in Levittown were convinced that their community was one of the most important aspects of their lives.[7] Eventually, the houses in Levittown began to change, as the owners were rising in wealth and status. The community's standard of living pushed for a more innovative culture in Levittown and caused residents to redecorate and improve their homes.
4- Living in a gated community makes you more fearful 
Gated communities and condominium developments are often concerned with providing a safe and secure community separate from the rest of the world, resulting in the residents becoming more fearful of others who aren't "people like us" [8] (co-op residents).  At the same time, residents of these censored communities tended to go to their homeowners' association board or could hire management to resolve conflicts, rather than handling it themselves to diminish conflict and contact between each other. Residents have not just been fearful of the actual action of a crime, such as kidnapping and burglary, they are more so worried about who they think will commit these crimes.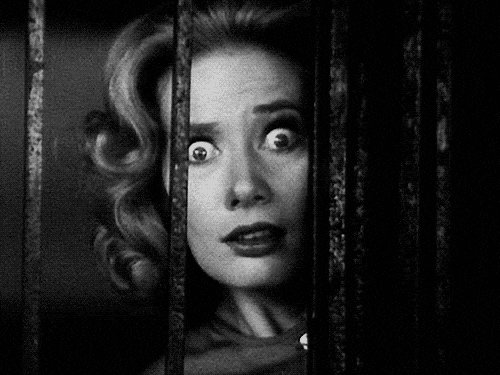 Meaning that since they are so isolated from the outside world and are insulated by an institution of like minded people, any interaction with someone who is not like them is seen as a threat and are discouraged. For example, even "strangers by virtue of their race or unconventionality are singled out as "suspicious" if merely walking down the street". [9] Their exaggerated fear of crime really just means that they are afraid of "predatory behavior by strangers."Upper and middle-class suburbs are structured to provide separation and privacy, both socially and physically. Residents desire to live with "people like us" (white, middle/upper class families) because it creates a sense of safety since the people buying it can afford to live there, implying that they will not steal from them and because the people who can afford to live there are mostly white. Residents of these gated communities closely monitor their spaces to identify outsiders, the people not like them.
5- Scholars still don't agree on the exact definition of the suburbs
Since the term suburbs was first defined in 1845 by Friedrich Engels, the definition of the suburbs has expanded exponentially. However, scholars still don't agree about what exactly defines a suburb because of how abstract the definition would have to be to encapsulate all the dynamics of such a setting. When scholars talk about the suburbs, they often tend to approach the conversation in more broad terms. Suburbs have become so difficult to find a concise definition for because it often seems "formless, with suburbs characterized along more than one dimension for most people."[10]
Many scholars have different views of what constitutes a suburb, "people who write about suburbs actually define them explicitly as a whole—including many classic, influential, and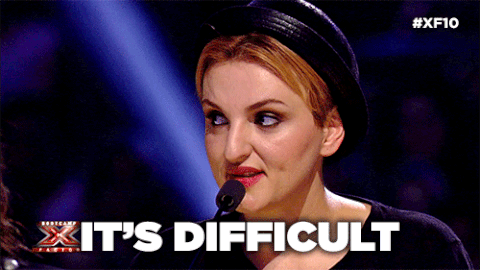 otherwise important works on suburbs. Some focus on specific types of suburbs defining them quite clearly but not dealing with suburbs more generally." [11] Some scholars have defined suburbs by using examples such as, "by applying the term suburban to particular places or characteristics from which a definition can be deduced by the reader." [12] However, other scholars "focus on areas that are clearly suburban by many definitions—for example new developments of detached housing on the urban fringe. However, they do not pay much attention to articulating whether other kinds of developments are also suburban." [13] The term suburbs are ever changing and are interpreted in different ways by different people, this is what makes the suburbs a term that is confusing and difficult to clearly define.
6-  Latinos are fighting for their right to live in the suburbs 
White people are not the only ones who desired to shift from the city to the suburbs. Latino residents (both immigrant and non-immigrant) are increasingly moving into the suburbs. This shift of Latinos to the suburbs has increased both pro and anti-immigrant activism in suburbs and has caused a challenge that requires a reassessment of how immigrant activism is approached and theorized. However, Latinos have always been moving to the suburbs because of the relocation of industries to the suburbs and the development of private land, prompting immigrating Latinos in places like California to move to the suburbs rather than cities.
"Right to the City" is a phrase that was devised in 1968 and was used as a "rallying cry in the struggle for maximizing political access, claiming public space, and expanding spaces of citizenship"[14] and was concerned with the problems that arise within cities and urban society. "In Los Angeles, where the
suburb and city are intimately tied to one another, adopting a Right to the City framework necessarily requires adopting an investment in a regionally oriented vision. While the suburb is a site of contestation, organizing in the suburbs presents a unique set of challenges."[15] White homeowners have traditionally been the ones that have had the rights in the suburbs, which has led to the suburbs becoming a place where whites and Latinos are fighting for who exactly has the "rights" to live in the suburbs. Even as the Latino community continually grows in suburbs, "The Right to the Suburb allows a way to approach these diverse struggles, while accounting for the unique openings for action allowed in the suburb as a historical, political, and ideological construct. At the same time, claims by immigrants in suburbs offer an exciting way to broaden the application of the Right to the City."[16]
7- It's the "End of the Suburbs" as we know it..
In the book End of the Suburbs by Leigh Gallagher, Gallager isn't actually talking about the suburbs ending, it talks about how the "bad" suburbs are ending and how the good ones are not ending.[17] It also touches on how Millennials are helping in the decline of the suburbs. "Bad" suburbs are ending because of the high costs of transportation, long commutes and a total lack of diversity within the suburbs. Most Americans live in communities built within the last fifty years, which have often been larger developments that are more spread out, meaning that one has to travel even farther to get to a desired location. Today, the suburbs are located so far away from the cities that they are not really "suburbs" anymore. Poverty has now overwhelmed the suburbs rather than the cities, while wealth has now rushed back to the cities. In cities, multi-family housing in apartments and condo's are very popular, making it easier for families to now live in cities, something that was once a big problem.
Millennials have played a big role in the decline of the suburbs as 77% of Millennials prefer to live in an urban area. When they leave their parents' home, they often "don't want anything to do with the kind of suburbs they grew up in."[18] Millennials also do not seem to care as much about driving and cars as previous generations, which was proven in 2010 when only 47% of 17 year-olds claimed to have a driver's license. This means that those without a license are more dependent on public transportation, making it impossible for them to live in a suburban area.
8- A suburban town has the highest deportation in the country
In 2005, the Mayor (Allan Mansoor) of the suburban town of Costa Mesa, California, proposed a partnership with Federal Immigration and Customs Enforcement (ICE). This prompted local law enforcement to have the ability to identify, process, and detain immigrants. In the first year alone, over 3,000 immigrants were "identified for deportation" by ICE, who claimed to only target those immigrants who had "'aggravated felonies and criminal street gang activity.'" [19] As a result of this, Costa Mesa became the programs national leader in  deportations and also became the model for other suburbs that too were anxious to restrict the ever growing population of Latinos in their suburbs. ICE officers also worked full-time at the Costa Mesa city jail, allowing the city access to federal resources, in turn, allowing arrests to soar because Costa Mesa's local law enforcement was able to access the resources to deport unauthorized residents, legal permanent residents, and visa-holding immigrants at an extraordinary rate.
9-  The suburbs were a big in movies post-World War II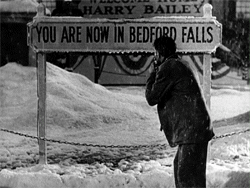 Film can often reflect the reality of a time and the current events contemporaries face. In the 1990's most Americans were living in or hoped to live in the suburbs, so naturally the suburbs were a big part of American movies and a movie making. The suburbs that are portrayed in movies are interchangeable because they don't have any distinct features that separate one from another, so they have also conformed to our previous notions of what the image of the suburbs is. In movies like It's a Wonderful Life (1946) and Miracle on 34th Street (1947), these the films exemplify the earliest examples post World War II movies that dealt with the suburbs and presented these communal suburbs as an escape. Movies made during this post-war era were "intended to appeal to suburbanites, most were sympathetic, gently satirizing everyday problems, as if to imply that only these minor blemishes marred the scene." [20] In the film, Bachelor in Paradise (1961), Adam J. Nile, a bachelor living in a suburban town is told "You'll find this truly is paradise. Schools, churches, country club, playground, pool, shopping center…As we say, a family can live a full and happy life and never leave."[21] The suburbs were what a lot of Americans thought as being the most practical path to a good and respectable life.
10- Women were dissatisfied with home life, while Men loved every minute of suburban life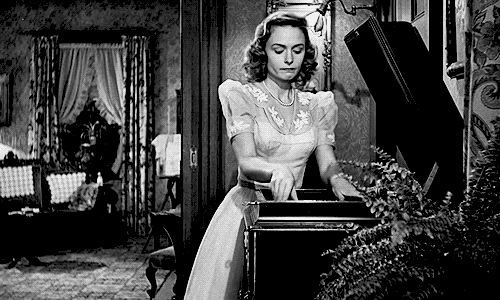 Women were very dissatisfied with their lives in the suburbs on the inside, however, on the outside they put on this facade that they were very content and happy with their lives. Women who lived in the suburbs were dependent on the resources of her family because they were fairly isolated from activities that were outside of the home. "Yet it generally appears that often their overall enjoyment of the home is most related to adult activities and the satisfactory definition of a life-style in the home setting." [21] The majority of women who lived in the suburbs felt that they "lacked stimulation" as they were confined to their homes while some even argued that they had become more boring as a result of this. Women in the suburbs saw few options available to them within the suburbs and the possibility of getting a job, especially in the city, was out of the question because of the commute would impede on their family obligations. Of the women who had lived in the city and had moved to suburbs, a third of those women reported that they missed their old patterns of socializing and felt lonely.
It was actually men who said they enjoyed leaving the chaotic city scene for the suburban living life. Men who lived in the suburbs and were fathers "frequently talked of the values of the suburban experience for their children. They especially emphasized outdoor play and a more natural environment."[22] Suburban men were the most satisfied with where they were living because the suburbs offered an escape from the chaotic cities where they worked, allowing them peace and room for recreation. Their movement to suburbs did not allow for them lose any opportunities compared to when they lived in city since they were still able to be a part of these public settings. Whereas for women, they did not have these opportunities, and as a result, they were not as thrilled about the idea of living in the suburbs because they were forced into the confined home and had to the duties of a housewife day-in and day-out, being cut-off from the outside world.
FOOTNOTES
[1] Richard Harris, and Peter J. Larkham, eds. 1999. Changing Suburbs: Foundation, Form and Function. Planning, History and Environment Series. New York, NY: Routledge. 6
[2] Ruth Mcmanus and Philip Ethington. 2007. "Suburbs in Transition: New Approaches to Suburban History."Urban History, Cambridge University Press, 34 (2): 317–37. https://doi.org/10.1017/S096392680700466X. 320 
[3] Richard Harris, and Peter J. Larkham, eds. 1999. Changing Suburbs: Foundation, Form and Function. Planning, History and Environment Series. New York, NY: Routledge 6
[4] Bruce Lesh. n.d. "Post-War Suburbanization: Homogenization or the American Dream?" Baltimore County Public Schools. http://www.umbc.edu/che/tahlessons/pdf/Post-War_Suburbanization_Homogenization(PrinterFriendly).pdf. 3
[5] Kenneth T. Jackson. 1985. Crabgrass Frontier: The Suburbanization of the United States. New York, NY: Oxford University Press. http://www.csun.edu/~rdavids/350fall08/350readings/Jackson_Federal_Subsidy_and_Suburban_Dream.pdf.
[6] Peter Bacon Hales. 2014. "Levittown: Documents of an Ideal American Suburb." Journal of American History 101 (1): 1-7. 3
[7] Herbert J. Gans. 1967. The Levittowners: Ways of Life and Politics in a New Suburban Community. Columbia University. http://courses.washington.edu/gmforum/Readings/Gans.pdf. 67
[8] Setha Low, Gregory Donovan, and Jen Gieseking. 2011. "SHOESTRING DEMOCRACY: GATED CONDOMINIUMS AND MARKET-RATE COOPERATIVES IN NEW YORK." Journal of Urban Affairs 34 (3): 279–296. https://doi.org/0.1111/j.1467-9906.2011.00576.x. 289
[9] Setha Low, Gregory Donovan, and Jen Gieseking. 2011. "SHOESTRING DEMOCRACY: GATED CONDOMINIUMS AND MARKET-RATE COOPERATIVES IN NEW YORK." Journal of Urban Affairs 34 (3): 279–296. https://doi.org/0.1111/j.1467-9906.2011.00576.x. 288
[10] Ann Forsyth. 2013. "Defining Suburbs." Journal of Planning Literature 27 (3): 1–23. https://doi.org/10.1177/0885412212448101. 3
[11] Ann Forsyth. 2013. "Defining Suburbs." Journal of Planning Literature 27 (3): 1–23. https://doi.org/10.1177/0885412212448101. 3
[12] Ann Forsyth. 2013. "Defining Suburbs." Journal of Planning Literature 27 (3): 1–23. https://doi.org/10.1177/0885412212448101. 3
[13] Ann Forsyth. 2013. "Defining Suburbs." Journal of Planning Literature 27 (3): 1–23. https://doi.org/10.1177/0885412212448101. 3
[14] Genevieve Carpio, Clara Irazabal, and Laura Pulido. 2011. "RIGHT TO THE SUBURB? RETHINKING LEFEBVRE AND IMMIGRANT ACTIVISM." Journal of Urban Affairs 33 (2): 185–208. https://doi.org/10.1111/j.1467-9906.2010.00535.x. 186
[15] Genevieve Carpio, Clara Irazabal, and Laura Pulido. 2011. "RIGHT TO THE SUBURB? RETHINKING LEFEBVRE AND IMMIGRANT ACTIVISM." Journal of Urban Affairs 33 (2): 185–208. https://doi.org/10.1111/j.1467-9906.2010.00535.x. 188
[16] Genevieve Carpio, Clara Irazabal, and Laura Pulido. 2011. "RIGHT TO THE SUBURB? RETHINKING LEFEBVRE AND IMMIGRANT ACTIVISM." Journal of Urban Affairs 33 (2): 185–208. https://doi.org/10.1111/j.1467-9906.2010.00535.x. 189
[17] Roy J. Schneiderman. 2014. "REVIEW: The End of the Suburbs: Where the American Dream Is Moving." REAL ESTATE ISSUES, 2014. 63
[18] Leigh Gallagher. 2013. The End of the Suburbs Where the American Dream Is Moving. New York, NY: Penguin Group. https://books.google.com/books?id=Y20IDAAAQBAJ&printsec=frontcover&dq=The+End+of+the+Suburbs+Where+the+American+Dream+Is+Moving+By+Leigh+Gallagher&hl=en&sa=X&ved=0ahUKEwjkyLGphNTZAhWuY98KHUB-CMYQ6AEIKTAA#v=onepage&q&f=false. 19
[19]Genevieve Carpio, Clara Irazabal, and Laura Pulido. 2011. "RIGHT TO THE SUBURB? RETHINKING LEFEBVRE AND IMMIGRANT ACTIVISM." Journal of Urban Affairs 33 (2): 185–208. https://doi.org/10.1111/j.1467-9906.2010.00535.x. 190
[20] Douglas Muzzio, and Thomas Halper. 2002. "PLEASANTVILLE? The Suburb and Its Representation in American Movies." Urban Affairs Review, Sage Publications, 37 (4): 543–74. 560
[21] Douglas Muzzio, and Thomas Halper. 2002. "PLEASANTVILLE? The Suburb and Its Representation in American Movies." Urban Affairs Review, Sage Publications, 37 (4): 543–74. 561
[22] Susan Saegert. 1980. "Masculine Cities and Feminine Suburbs: Polarized Ideas, Contradictory Realities." Signs, The University of Chicago Press, 5 (3): S96–S111. S103
[23] Susan Saegert. 1980. "Masculine Cities and Feminine Suburbs: Polarized Ideas, Contradictory Realities." Signs, The University of Chicago Press, 5 (3): S96–S111. S105
[22] Susan Saegert. 1980. "Masculine Cities and Feminine Suburbs: Polarized Ideas, Contradictory Realities." Signs, The University of Chicago Press, 5 (3): S96–S111. S103
[23] Susan Saegert. 1980. "Masculine Cities and Feminine Suburbs: Polarized Ideas, Contradictory Realities." Signs, The University of Chicago Press, 5 (3): S96–S111. S105