Outerspace Band has been making music for more than 50 years
By Mary Howard
It was September 1968, a year after the Summer of Love, when John Moses '72, then in his first year at Trinity College, plucked an index card from an archway leading to the Main Quad.
"It said, 'Want to start a band?' " remembers John "Klondike" Koehler '72, the one who had posted the card. That simple act started the Outerspace Band, a rock-and-roll group made up mostly of Trinity alumni—a "band of brothers" who have endured for more than five decades.
The current lineup is Moses on lead guitar and vocals, Koehler on bass, Compton Maddux '72 on rhythm guitar and vocals, Eliot Osborn '71 on keyboards and vocals, Dave Robinson '72 on harmonica and vocals, and Michael Wisotzkey on drums. Original drummer Kirk "Chief" Kubicek '72 still gigs with the band at their Trinity Reunions.
"The idea of college classmates and friends running any business for 50 years is a significant achievement," says Osborn.
Notes Robinson, "We're just having too much fun to let it go."
When Moses and Koehler started rehearsing in a former laundry room on South Campus, they could not have anticipated the longevity of the project they were starting. "We wanted what a lot of kids wanted, just to play music," says Koehler. Almost immediately a group came together "through providence, with very little effort on our part," he adds.
At one point that fall, to garner additional members, Koehler stood up during a lull in his calculus class and asked if anyone was interested in starting a band. Maddux and Robinson raised their hands.
Within a few months, they had their first gig. It was November 1, 1968, in the old Cave café in Mather Hall, recalls Moses, a retired public school teacher who lives in Charleston, South Carolina. "My future wife was in the audience."
At that point, the band was called Gasoline and performed mostly covers. "We played the usual stuff: Jimmy Hendrix, the Doors, Buffalo Springfield, and the blues," says Moses. That first year, the band played 22 gigs, mostly at Trinity and other colleges, and grossed $2,691.
By February 1970, they had talked their way into opening for B.B. King in Ferris Athletic Center. Robinson—a "blues purist" whose skills on the harp earned him the nickname "Wailin' Dave"—remembers King as "humble and unassuming." He found his way into King's dressing room and was greeted with coffee and doughnuts. "He treated me like one of the guys in his band," says Robinson.
Moses notes, "That gig was a crossroads." It was the largest audience the band had played thus far, and, according to The Trinity Tripod, their performance was "superb"—high praise considering they shared the stage with a legend.
"It couldn't have been any better," adds drummer Kubicek.
Osborn was in the audience that night and was impressed with Gasoline. Shortly after, he joined the band and, in the words of Moses, "brought in a whole new element."
Osborn was an experienced songwriter. Though he was only a year ahead of the rest of the band members, "he was like an adult," remembers Moses. "We really got it together [after Osborn joined]." And his original songs motivated other members to write their own.
During the rest of their Trinity years, the band continued to play bars and events. We got a lot more traction than we were expecting," says Osborn. "We realized we had something good going on." Did all that focus on music affect their academic performance?
"Absolutely," says Moses, who admits he graduated 100th from the bottom of his class.
It's not surprising that in 1972, after all the members had graduated, they decided to "make a run of it," says Koehler. "Playing music together was really the only thing we wanted to do."
Their lineup changed a bit. Maddux left to pursue other musical venues in Colorado, though he found his way back to the band in the 1980s. Al Scheeren, a trombone and fiddle player from Maine who had backed Glen Campbell, joined in 1975. They also added managers, Eric Weiss '72 (now deceased) and Rich Sieger '73, and sound engineers and roadies, Arthur Adams IDP'72 and Don Pugh '71. Adams continued with the band as a sound engineer and webmaster until his death in 2018.
Calling themselves the Outerspace Band—"we were looking for new frontiers," explains Koehler—they became well-known on the New England circuit. Considered a jam band, they played an eclectic mix of rock, country, bluegrass, and blues—including original numbers. They lived communally in a series of rented, rundown houses in the town of Wendell, Massachusetts, putting in an average of 250 shows a year and hoping for that elusive record deal.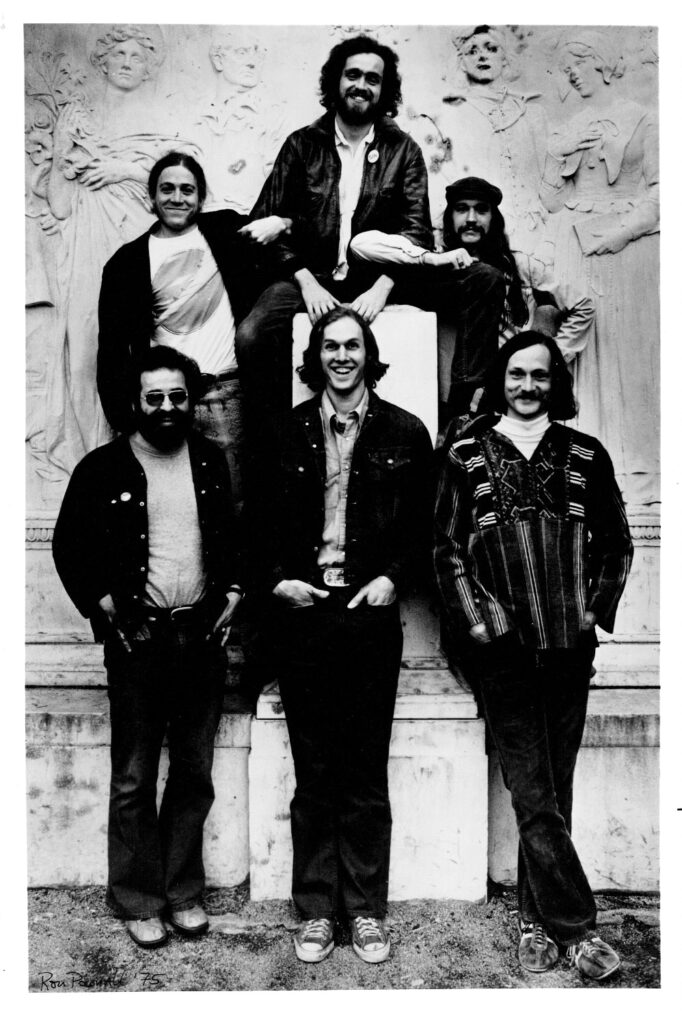 While they never got that deal, they did get to play the White House in 1975. As the story goes, Koehler's sister had a friend who was on the dance committee at Holton-Arms School, the same prep school in Bethesda, Maryland, attended by Susan Ford, daughter of then-President Gerald Ford. Working those connections, Koehler and band manager Weiss drove to the school with a reel-to-reel of their music. Susan Ford liked what she heard and decided to hire the Outerspace Band to play at her senior prom at the White House.
The experience was surreal, says Robinson. "It was like playing a gig at a museum."
Koehler recalls driving up to the White House in the band's old freight truck. "A security guard stopped us, and we said, "Hi, we're from Outerspace!"
Kubicek agreed it was an unusual environment. "Every third adult was carrying a gun."
The media buzz that followed was extraordinary. "To this day, we're known as the band that played the White House," says Robinson. "Even our skeptical parents couldn't deny that something was going on." The event was covered in The Washington Post, The Boston Globe, and Rolling Stone magazine, to name a few. But despite the press and the band's talent—"I would put us up against any band writing their own material," says Moses—their big break never came. Instead, they kept playing smoky bars and putting every penny into just getting by.
By 1977, things began to change. Band members were getting married and thinking about starting families. That June, they scheduled what was to be their last gig. But a funny thing happened: "We kept getting requests to play weddings and other special events," says Moses.
So, while they dialed back their rigorous gig schedule, the Outerspace Band kept playing. Over the years, they've opened for performers including Dr. John and Waylon Jennings and recently backed Cyril Neville of the Neville Brothers. In 2001, they released a CD of their original music to rave reviews. They've also performed at Trinity Reunions and are scheduled to play at their 50th this coming June.
And every summer, the Outerspace Band spends a few weeks touring Maine. They started playing gigs in and around the shores and ski resorts of "Vacationland" while at Trinity. "We're the princes of Maine," jokes Maddux, who recently moved to the state. He says their Maine fans—now spanning several generations—will drive 60 miles to see their show.
Most of the band members have other musical projects. Episcopal priest Kubicek plays in a Grateful Dead tribute band near his home in Sykesville, Maryland, with his son, also a drummer. And Maddux has produced two CDs of his original country music, collaborating with artists including Richie Havens.
They've also enjoyed successful careers outside of music. Koehler started Klondike Sound while at Trinity and still does consulting work at major music festivals, including the New Orleans Jazz & Heritage Festival. Osborn, who taught music to visually impaired students, is founder and co-director of Project Troubador, a nonprofit that works to bridge cultural, racial, and ethnic gaps through music, dance, and mime.
But when they are together, it's like coming home, says Maddux, "a place where you can give full play to your strengths, where you are well-known among lifetime friends. We're really lucky."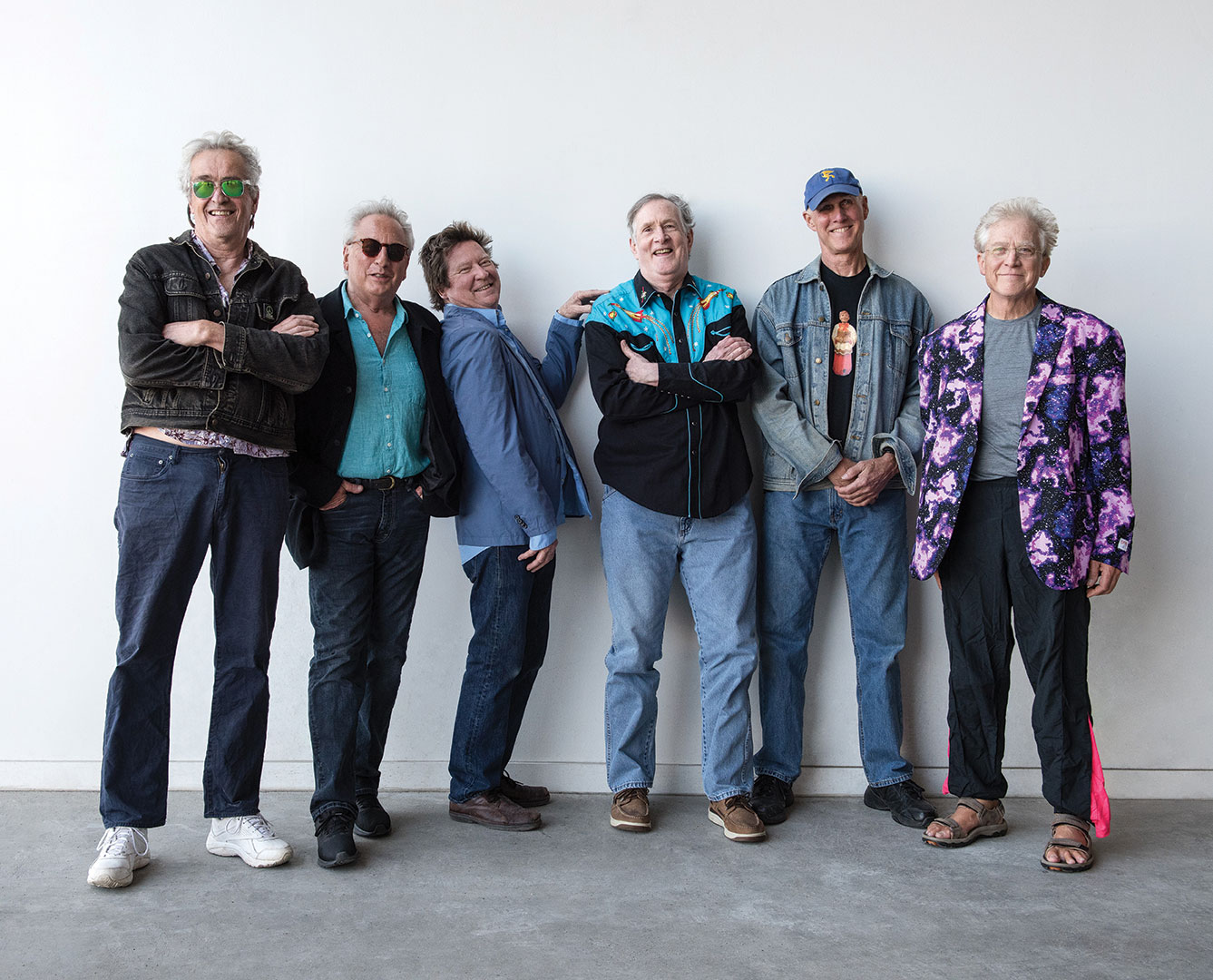 Video compilation of summer 2021 performances by videographer Wendy Wiley
College connections
"The college experience was a necessary incubation period for us," bassist John "Klondike" Koehler '72 told The Baltimore Sun in April 1975, shortly before the Outerspace Band played the White House. "It gave us the chance that many bands don't have: an opportunity to experiment and develop our own style in a protective world."
Not only was the Trinity College administration supportive in providing practice space but also numerous alumni contributed their time and talents to this musical venture over the years, says lead guitarist John Moses '72.
Eric Weiss '72, especially, was indispensable to the band as their manager from 1972–77, says Moses. "He found us housing, gigs and, showcases throughout New England." Sadly, Weiss passed away on September 7, 2021.
"He was a trusted friend with the patience of Job," adds Moses. "Very even tempered with a great perspective on the whole experience, he had a sense of humor but was a logical thinker, and that helped him later as a lawyer."
Alumni who were a part of the band along the way—in addition to founding members Koehler, Moses, Kirk "Chief" Kubicek '72, Compton Maddux '72, Eliot Osborn '71, and Dave Robinson '72—include: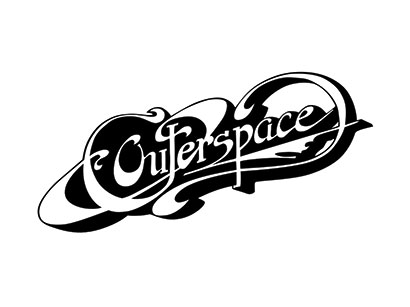 Arthur Adams IDP'72*, sound engineer, roadie
Van Alford '69, keyboard, vocals
Harry Barrett '73, manager at Trinity
David Bono '74, equipment design
Bob Cuozzi '72, graphic design
Jonathan Harris '72, promoter
Andy Mitchell '72, original drummer
Robert O'Connor '72*, sax
William Pearson '74, percussion
Don Pugh '71, sound engineer, roadie
Dan Reilert '70, guitar, vocals
Ken Schweikert '71, Maine venue booking
Barclay Shaw '72, logo, posters, graphics
Rich Sieger '73, manager 1972–77
John Speziale '72, keyboards
Andy Squire '73, Trueblood Lighting
Richard Steere '73, Trueblood Lighting
Aram Tellalian '70, keyboard, vocals
Eric Weiss '72*, manager 1972–77
James Zachar '75*, Trueblood Lighting
*deceased