Homeokinetics is the study of complex systems, such as universes, galaxies, social systems, people, or even those that seem as simple as gases. The entire universe consists of atomistic-like units bound in interactive ensembles to form systems, level by level in a nested hierarchy. Homeokinetics treats all complex systems on an equal footing, animate and inanimate, providing them with a common viewpoint. The complexity in studying how they work is reduced by the emergence of common languages in all complex systems.
---
Arthur Iberall, the founder of Homeokinetics, passed away on December 8, 2002. Obituary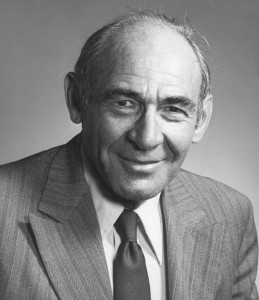 Lecture videos at U of Connecticut 1995
Lecture 1
Lecture 2
Lecture 3
Lecture 4
Lecture 5
Lecture 6
Lecture 7
Lecture 8
Lecture 9
---
Many people — students, academics, professionals — got their first taste of a true general systems science from A. Iberall, Toward a General Science of Viable Systems, McGraw-Hill, 1972. Now, such interdisciplinary study is extended far beyond in:
A. Iberall, D. Wilkinson, D.White (U. Cal. affiliation), Foundations for Social and Biological Evolution, Progress Toward a Physical Theory of Civilization and of Speciation, CA: Cri-de-Coeur Press, 1993.
It will open your mind to real interdisciplinary study on a physical science base for society, life, and the creating Earth processes.