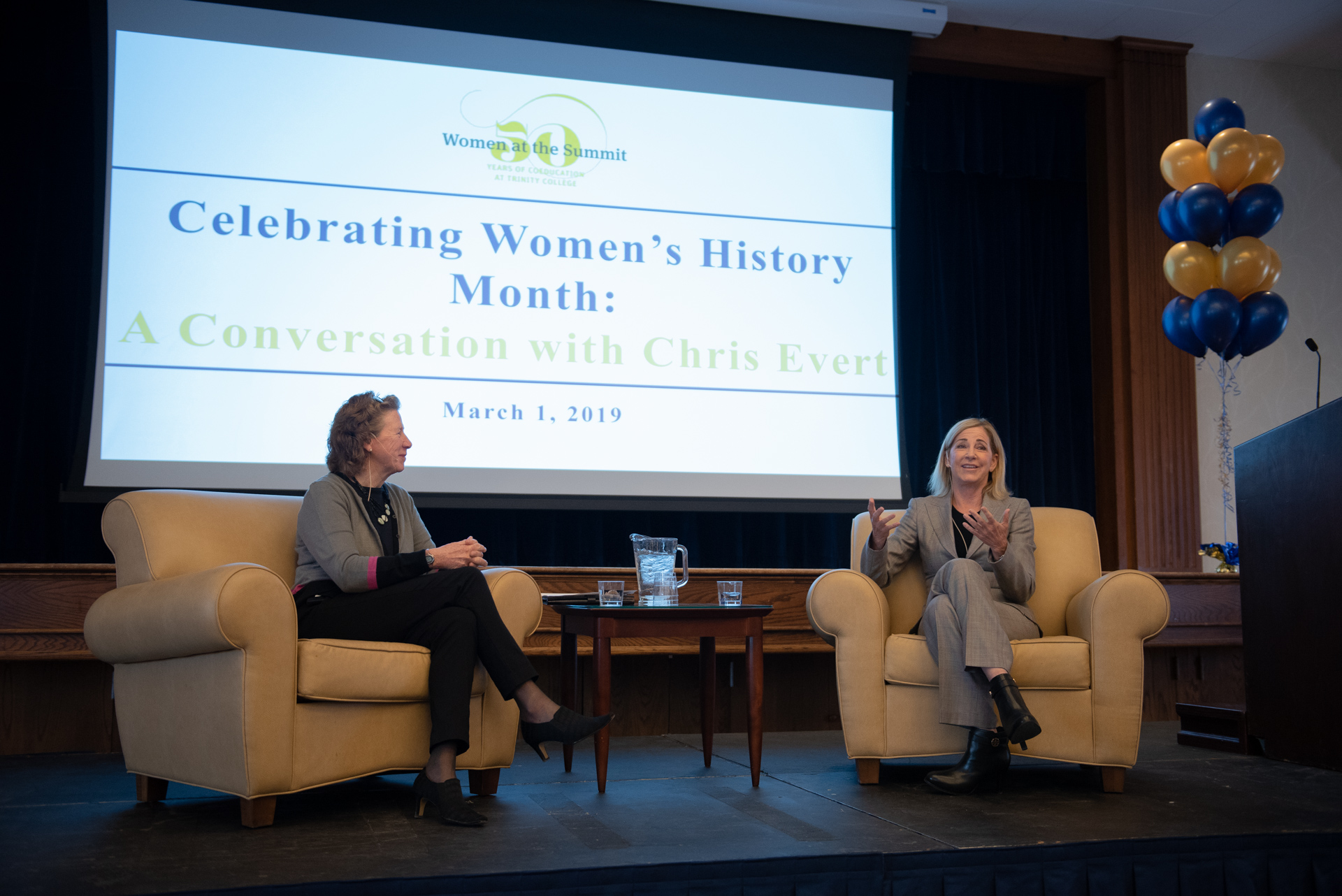 To kick off Women's History Month—which this year coincided with Trinity's celebration of 50 years of coeducation—women's tennis great Chris Evert joined Trinity Field Hockey Head Coach Anne Parmenter on March 1 in Mather Hall's Washington Room for a wide-ranging conversation about the evolution of women's roles in sports and in society. Evert also met in a small-group setting with members of the Bantam men's and women's tennis teams and other student-athletes.
Evert, whose professional tennis career began in 1972, reached 34 Grand Slam singles finals—more than any other player in the history of professional tennis. Ranked No. 1 in the world for five straight years, Evert retired at the 1989 U.S. Open and in 1995 was unanimously inducted into the International Tennis Hall of Fame. Today, she serves as a tennis analyst for ESPN; publishes Tennis Magazine; co-owns the Evert Tennis Academy in Boca Raton, Florida, where she is active in coaching and mentoring student-athletes; and raises funds through Chris Evert Charities to improve the lives of at-risk children and families in Florida. She also is chairperson of the Board of Directors of the USTA Foundation, which works to change lives through tennis and education.
Parmenter, who recently completed her 18th year as Trinity's head field hockey coach, was inducted into the National Field Hockey Coaches Association (NFHCA) Hall of Fame in January 2019.
View more photos from the event on Flickr.