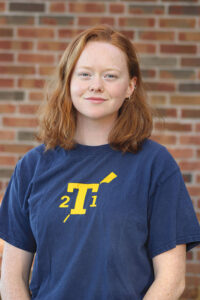 Three Trinity College students recently were selected to receive the Barry Goldwater Scholarship, one of the most prestigious awards for students who wish to pursue careers in the natural sciences, mathematics, and engineering. Claire Grigglestone '21, Alisa Levin '21, and Anika Harkins '21 were chosen from an estimated pool of more than 5,000 applicants from across the country by the Barry Goldwater Scholarship and Excellence in Education Foundation.
Grigglestone, a chemistry major, has conducted research alongside Associate Professor of Chemistry Cheyenne Brindle. Together they aimed to create new and more environmentally friendly purification techniques. Grigglestone's three-semester research at Trinity helped her secure a summer research position at New York University, where she developed a new synthesis of a natural product that shed light on how the molecule is made in nature. The research was published in the Journal of the American Chemical Society.
Computer science major Levin started research as part of the Interdisciplinary Science Program. She collaborated on research with Professor of Engineering Taikang Ning for 2½ years. Levin studies how machine learning can help detect and classify heart murmurs.
Harkins, a double major in chemistry and engineering, has been working with Assistant Professor of Chemistry Lindsey Hanson since spring 2018. Hanson taught Harkins how to synthesize gold nanoparticles, and they are studying how those nanoparticles change shape in response to high pressures.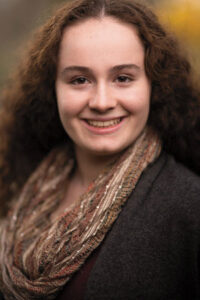 Only once before, in 2011, have three students from Trinity been selected in one year for the scholarship. Alison Draper, director of Trinity's Center for Interdisciplinary Science, said, "It really speaks to the quality of research that students do with faculty at Trinity."
Brindle, who received a Barry Goldwater Scholarship as a student, said, "The scholarship opened a lot of doors for my career as a scientist. It enhances your credentials, leading to further honors if you work hard and keep pushing yourself."