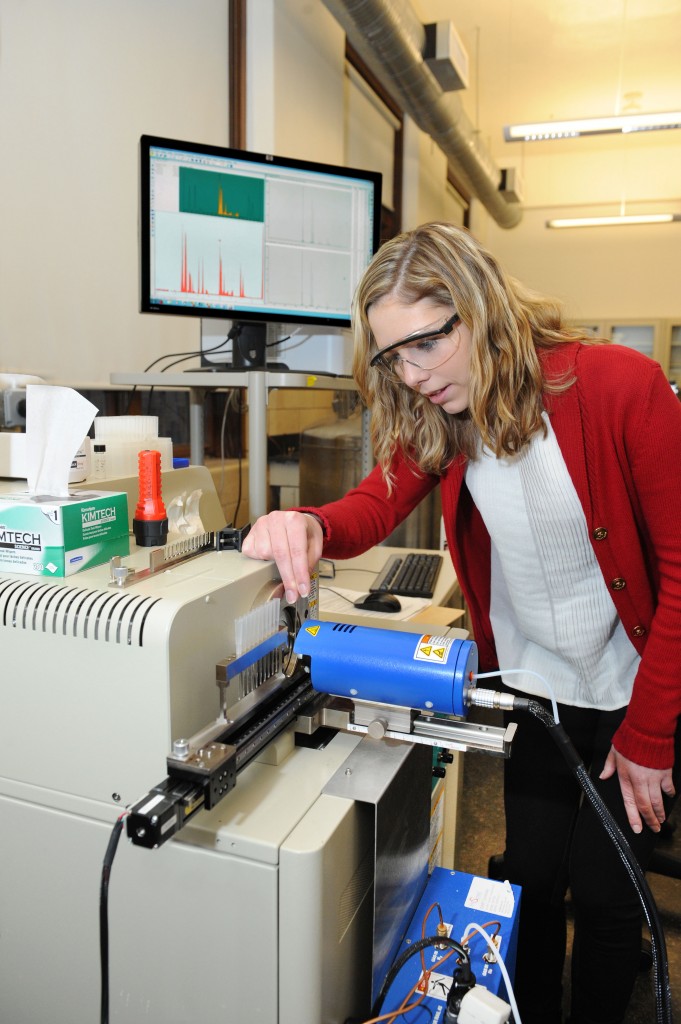 Trinity senior Heather Loring '15 of Holden, Massachusetts, recently published an article in the medical journal Expert Opinion on Biological Therapy. The biochemistry and biology double major co-authored the article with Terence Flotte, M.D., of the University of Massachusetts Medical School Gene Therapy Center, where Loring has interned the past two summers, researching alpha-1 antitrypsin deficiency. The inherited condition is caused when a mutated protein is produced in the liver, Loring explained, and it may cause serious lung and liver disease.
"It's not every day that one of our students publishes a paper like this," said Chemistry Department Chair and Professor of Chemistry Tim Curran.
At Trinity, Loring is one of four research students working in the lab with Principal Lecturer in Chemistry Janet Morrison on developing analytical methods for the detection of designer drugs in saliva. Loring made a presentation on this research at a recent regional meeting of the American Chemical Society (ACS), and Morrison plans to have her present next summer at the national ACS meeting in Boston. This research also is the subject of Loring's senior thesis.