The start of the academic year is filled with firsts and new beginnings, and this year, in August, Trinity kicked off the year with a brand-new trincoll.edu.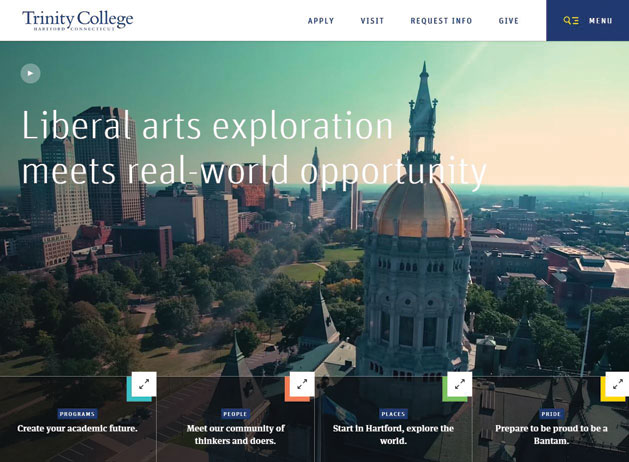 The college's new website features a refreshed mobile-first design for the homepage and several other top-level pages that showcases storytelling and more voices from the Trinity community—students, alumni, faculty, staff—and the places and pride moments that make us who we are as a community. Additionally, the new site presents content in a friendlier, more readable format that prioritizes accessibility for all users.
While Trinity's website has had design and functionality updates over the past several years, this overhaul is a complete reengineering of design, content, and strategy, and it includes a move to WordPress for the site's content management system. The project took nearly a year and was a collaboration between the Office of Communications and Information Services, together with the college's interactive agency, Fastspot, and a broad campus advisory group.
Much of the sites's content is still in the previous design, but it will be migrated into the new design in the coming months.