Majors: psychology, studio arts
Hometown: Raymond, New Hampshire
Awards and honors during your college career: President's Fellow, studio arts; NESCAC All-Academic Team; Psi Chi International Honor Society in Psychology
Extracurricular activities: captain, varsity track and field team; creative director, Trinity Film Festival; Student Admissions Associate; student worker, Communications Office
How would you describe yourself as a first-year student? Involved, open-minded, and excited! I was so curious about what Trinity really was, so my mentality was always "the water feels warmer when you jump right in!"
How would you describe yourself now? Honestly, with a lot of the same words. As a student, I'm certainly still involved, open-minded, and excited, yet my perspective and appreciation for all my experiences are different. I'm involved, but I have a history with my involvement. I'm open-minded because of experiences and all that they've allowed me. I'm excited to take what this school has given me (which is a lot!) and use it for the future. It's amazing to be able to make some powerful connections looking back on my first moments at Trinity and my last.
Which course has been your favorite? Why? This question is always hard for me to answer, only because I've taken some really amazing courses here. In the end, however, I would say that my senior seminar for psychology, called "The Social Self," has been my favorite. The class had such an intimate setting with very few students, and we discussed some very real and relevant content. In many ways, it felt like a course on life, and, as we all kind of said goodbye to our major, it was a great environment to close with.
Which professor has influenced you the most? Why? Although he retired before I finished at Trinity, Professor William Mace meant so much to me! He was the first person to help me bridge the gap between studio arts and psychology, and I'm constantly thankful for his positivity, excitement for my interests, and instilling in me the belief that if I want to make something happen, I can.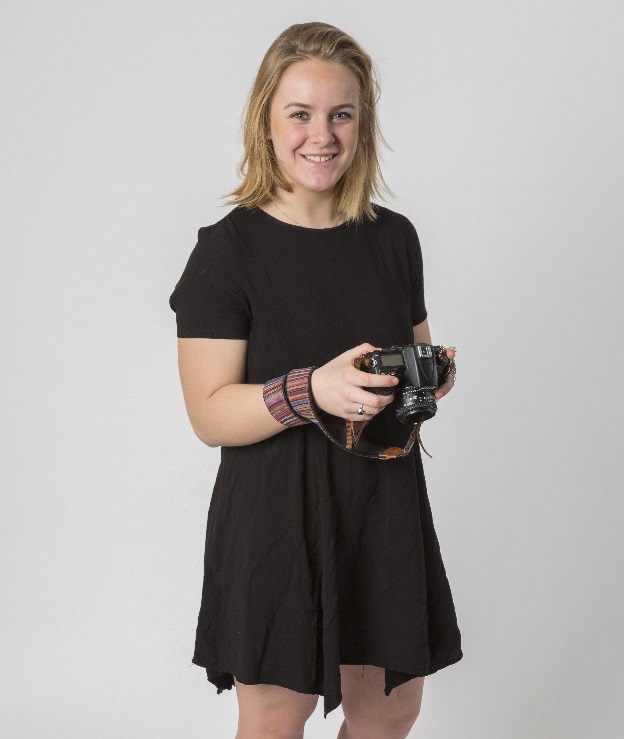 What is the most important thing you have learned at Trinity? Although Trinity has given me so many things, I think the most important is that the power of relationships is a truly incredible thing. The relationships I've formed with my peers, alumni, professors, and coaches have taught me so much more than I ever could have planned to learn in a classroom or with a four-year academic plan. If I could leave one piece of advice to young students starting their careers at Trinity, it would be to connect with people as deeply and honestly as you can, because those relationships will be absolutely everything in the end.
What has been most important to you outside of class? Definitely the community that makes this institution feel alive. Talking about the community that exists on this campus is something I highlight often in Admissions, and I think it's because it couldn't feel more true. Being a Bantam has been so rewarding.
What is your favorite Trinity memory … so far? Moving back into Trinity for the fall semester of my sophomore year. To have spent my first year learning about what my life would be like at Trinity, it was the most comforting, rewarding, and exciting experience to come back to campus and feel like my home was waiting for me.
Where do you hope to be in 10 years? Above all else, I hope I'm surrounded by people who care about me, who I care about, and I hope I find myself feeling happy.