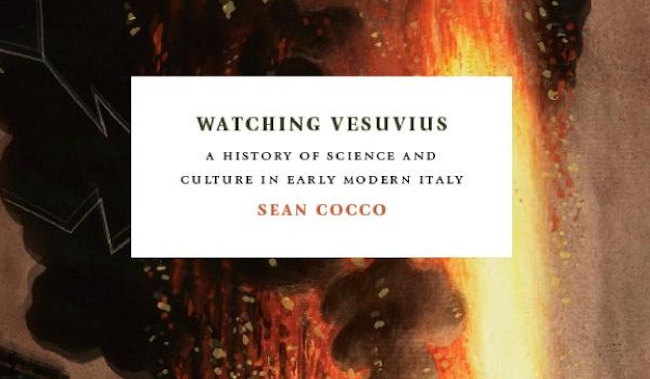 In March, Prof. Sean Cocco of the History Dept. gave an audio recorded interview for New Books in Science, Technology, and Society (NBSTS), which aims for a broadly interdisciplinary coverage of recently-published books in science studies.
According the website: "The story starts on a high-speed train and ends with six men in a crater, with hundreds of years and a number of explosions in between. Sean Cocco's rich new book uses Vesuvius as a focal point for exploring the histories of natural history, travel, observation, imaging, astronomy, and many other aspects of the places and identities of early modern history. Watching Vesuvius: A History of Science and Culture in Early Modern Italy (University of Chicago Press, 2013) pays special attention to the many resonances of emplacement and locality, and to the agency of the Vesuvinan landscape, as it explores the continuities and transformations in the seventeenth and eighteenth century volcanic landscape. Volcanology emerged along with Neapolitan identity while volcanoes became emblematic of the south in the writings of European travelers: rumbling, unpredictable, given to heated eruptions. Cocco's account shows us the beauty of these transformations as they were embodied in paintings, poems, letters, and other media. Scholars and enthusiasts of the urban and political history of Europe will find much of interest here, as will readers interested in the history of vernacular understandings of nature."
Listen to the interview HERE.