Chelsey Crabbe '17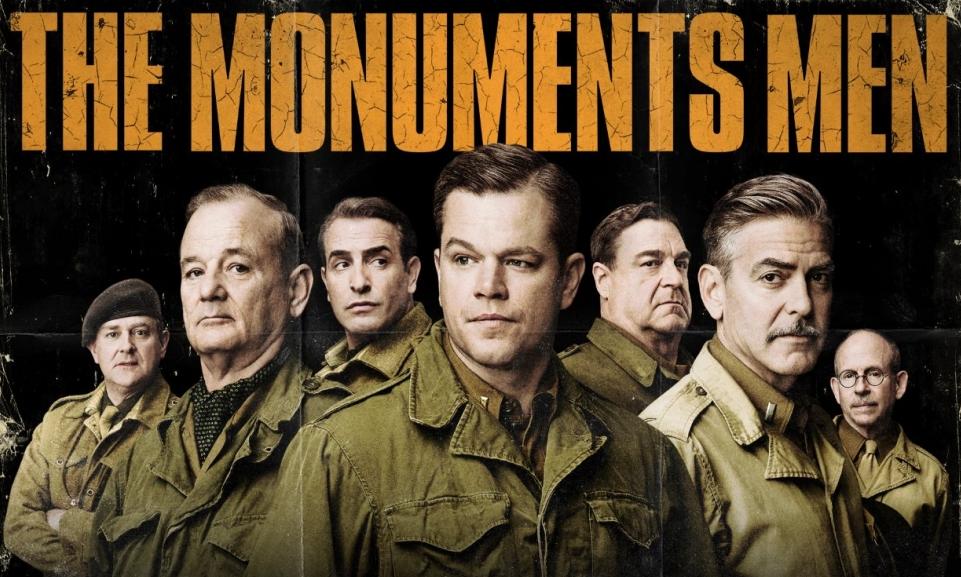 I am a senior Thesis writer whose topic has been portrayed within a Hollywood movie, a scenario that even clouded my own judgment after watching the film. I am researching the Monuments, Fine Arts, and Archives program (MFAA), a military unit attributed with protecting and salvaging Europe's greatest cultural treasures against the Nazi regime during World War II. My focus is on the subsequent cultural restitution, or return, that occurred after the war as the Allies found themselves with troves of Nazi loot. I found this topic to be quite fascinating since I am passionate about cultural heritage, a fan of Art History, and a student needing to satisfy her European interests with a topic that had some sources in English. Therefore, I chose to tell the story of the Monuments Men, the full story, and not just the one that would attract moviegoers.


However, another gentleman, of similar charisma, also found interest within this often-overlooked tale: George Clooney. Great minds think alike, I guess. A few years ago, Clooney decided to tell this story of the men who "saved civilization's culture," directing, producing, and starring in a film that brought forth a cast of star-studded actors. Clooney's film only tells one part of the story, leaving out the systems of restitution put in place by the Monuments Men after the war had ended, a detail that I spend much time analyzing within my own Thesis. I have often found myself working against the sensationalized versions of my topic that lend themselves to the men and women of this unit acting as heroes when, in actuality, these officers simply explained that they were just doing their jobs. I steer away from placing the work of the Monuments Men on a spectrum of extremes categorizing the men as heroes since that term is quite relative. I, personally, find these individuals to be heroes, but as historical figures, labeling the Monuments Men as heroic lends itself to certain interpretational biases. Therefore, I am stuck on my opinion of the Hollywood portrayal of my Thesis, appreciating that this story is being told to the masses, but also understanding that the MFAA experience was much more nuanced than its portrayal in theaters.
Alongside Clooney is Matt Damon, Bill Murray, John Goodman, Jean Dujardin, Bob Balaban, Hugh Bonneville, and Cate Blanchet, all stars within their own rights. The cast brought people to theaters alongside American society's captivation with a story about World War II, myself included. The film concerns itself with the "treasure hunt" completed by the Monuments Men, searching for the repositories of German loot hidden in castles, salt mines, and the average farmhouse. However, the film abruptly stops at the discovery of Nazi plunder leaving a great question unanswered: how do you return all of Europe's cultural property? Now, watching the film, I felt something, my inner-passion for something as simple as a painting being portrayed on-screen through individuals with this similar passion. I was drawn to this story because the Monuments Men felt the same way that I felt about cultural heritage, even risking their lives to protect certain objects of cultural significance. However, I felt the need to tell the full story, documenting the challenges, the diplomacy, the realities present within this tale, wanting to incorporate the passion found within Clooney's film, but with more historical development.
Now, the portrayal of historical events through film is not a new concept. Alternatively, it is one that America is quite familiar with as producers heighten the events of certain histories as a way of entrancing the American public. However, despite the appreciation I have for a period film, some important historical details are often forgotten or simplified due to the constraints of producing both an accurate depiction and a Hollywood blockbuster. So, my conclusion? Clooney's film fits its purpose as my Thesis fits the specific environment in which this story will be portrayed, a purpose of entertainment versus a purpose of historical argument, both valid within their own realms, both topics for discussion, both paying tribute to the works of the Monuments, Fine Arts, and Archives program.