By: James Barrett (IDP, History '17)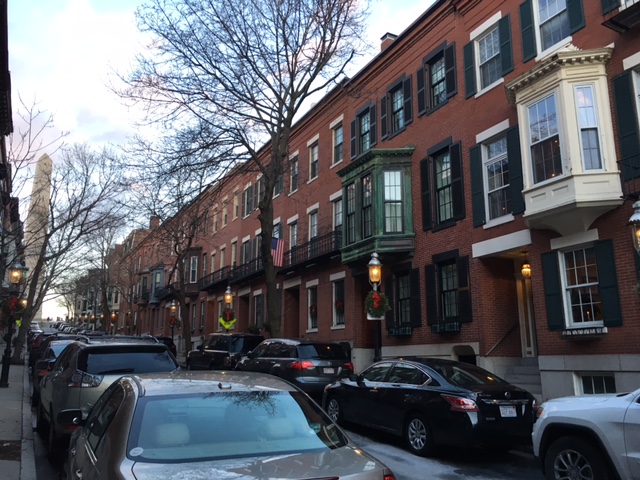 Last weekend my girlfriend and I spent the weekend in Boston. We stayed with her mom who has just recently moved to Charlestown and on Sunday morning we decided to take a walk around the town. There are a two main things I notice when walking through Charlestown: the narrow, one-way streets and the physical proximity to historical landmarks. Charlestown, throughout most of the 20th Century was a gritty working class neighborhood. Ben Affleck's 2010 bank robbery movie The Town, captured Charlestown's former essence, but also in many ways painted it with broad strokes. Now just seven years after The Town came out, Affleck's depiction seems outdated.


The narrow and winding streets can make unfamiliar drivers nervous, they also create more private, exclusive spaces for homes. Without two-way, fast moving traffic, the streets of Charlestown are quiet. This makes an ideal location for many suburban people to retire to. My girlfriend's mother is now, by her count, the thirtieth former resident of Concord, Mass to move to Charlestown within the last 2 years. Different areas become popular living destinations for different reasons; it is very common, for example, for local retirees to move Florida to escape cold New England winters. Charlestown represents a different kind of living situation for baby boomers: it borders the action of the city, but is removed enough to feel like its own entity. It is also near to, and in some cases, directly connected to major historical landmarks. While that may or may not have any affect on the reason why these former suburbanites flock to Charlestown, the fact is that these people interact with this history every single day, in direct and indirect ways.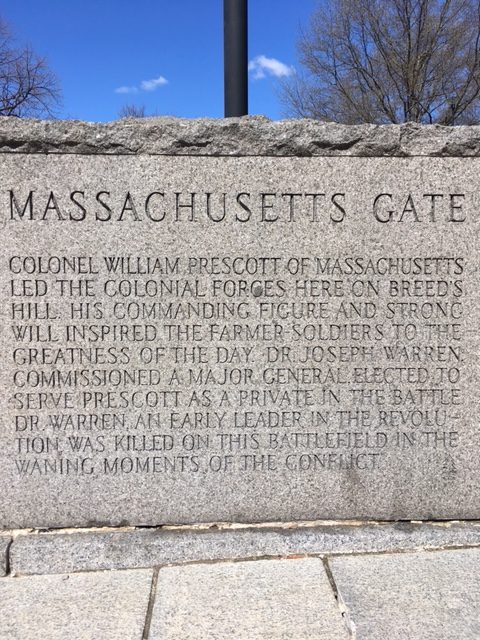 The direct ways are obvious. Simply by going out onto one's front stoop and seeing an enormous memorial shooting out of the ground is one way. Another, is to read the many plaques located around town that give interesting information about John Winthrop, Massachusetts' first governor, or John Harvard, generally accepted to be the founder of Harvard College, and a former Charlestown resident.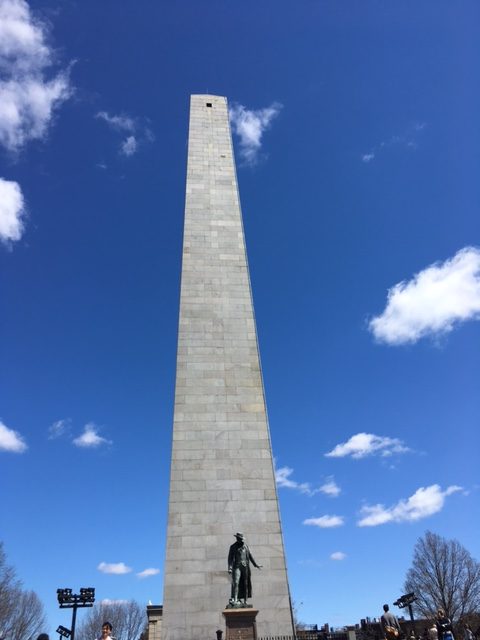 The indirect ways are a little less obvious. Charlestown real estate has skyrocketed in recent years. Everyone knows that greater demand equals higher home prices. But in Charlestown it isn't enough to just be within the border; proximity to the history matters and the closer a home is to the history the higher the price. Although this might seem intuitive, it also points to history being seen as a commodity. In many ways this is a somewhat unsavory image for Charlestown to have. Restricting access through home prices means that fewer people will be able to interact with the land on which an important battle in U.S history took place. In driving up the values of homes near to historical sites there is an underlying notion that suggests that history and history education is only available to people who can afford it.