Category Archives:
Events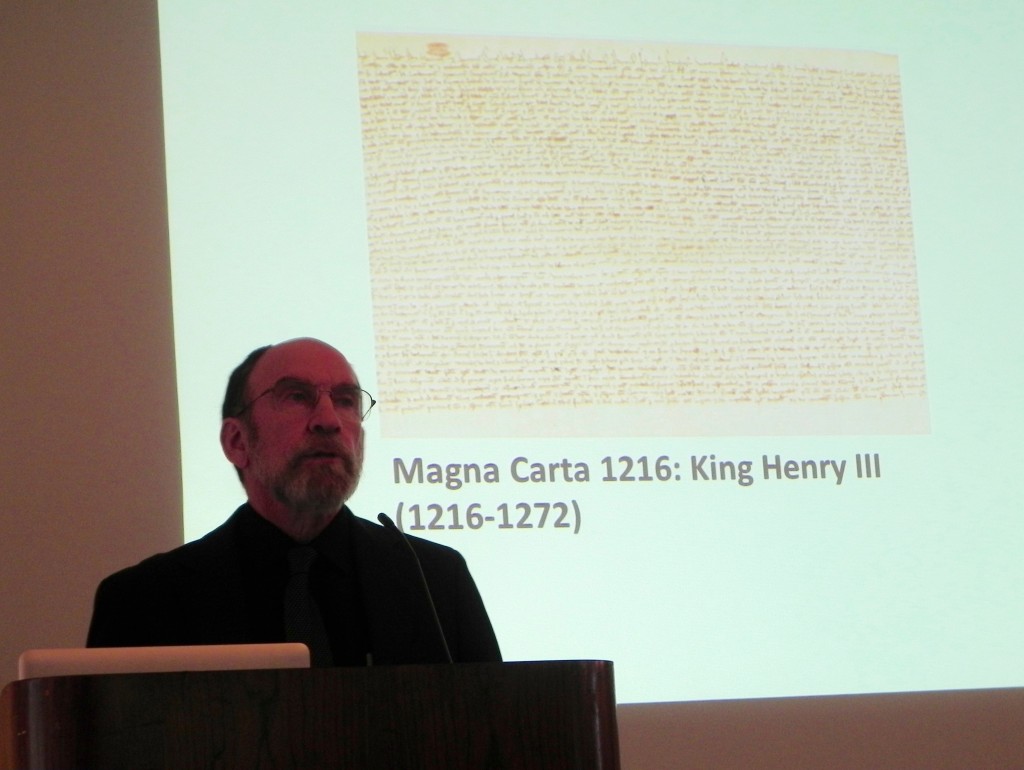 On Tuesday, October 20th, Dr. Stephen D. White, Candler Professor Emeritus of Medieval History at Emory University and Visiting Professor at Harvard University delivered the History Department's annual George J. Mead (Class of 1937) Lecture: "Magna Carta: How a Total Failure Became "the Greatest Constitutional Document of All Times."
The Mead Lecture in History, established by a bequest in 1952, is Trinity's most prestigious endowed annual lecture. Previous lecturers have included James McPherson, Philip Curtin, Alan Samuel, and E. P. Thompson. The fund was established in honor of George Jackson Mead of Bloomfield, Connecticut. He graduated from Choate preparatory school and the Massachusetts Institute of Technology.
Mr. Mead was a founding partner in the Pratt & Whitney Aircraft Company and the designer of its Wasp engine, whose widespread use and reliability transformed military and commercial aviation in the U.S. He later served as an advisor to President Franklin D. Roosevelt, guiding wartime aircraft production throughout the nation, and was awarded the President's Medal of Merit in 1948. His intent was that the Mead Fund support lectures, prizes, and other programs to stimulate the study of government, economics, and history, in order to better prepare students for government service. Mr. Mead received an honorary doctorate from Trinity College in 1937.