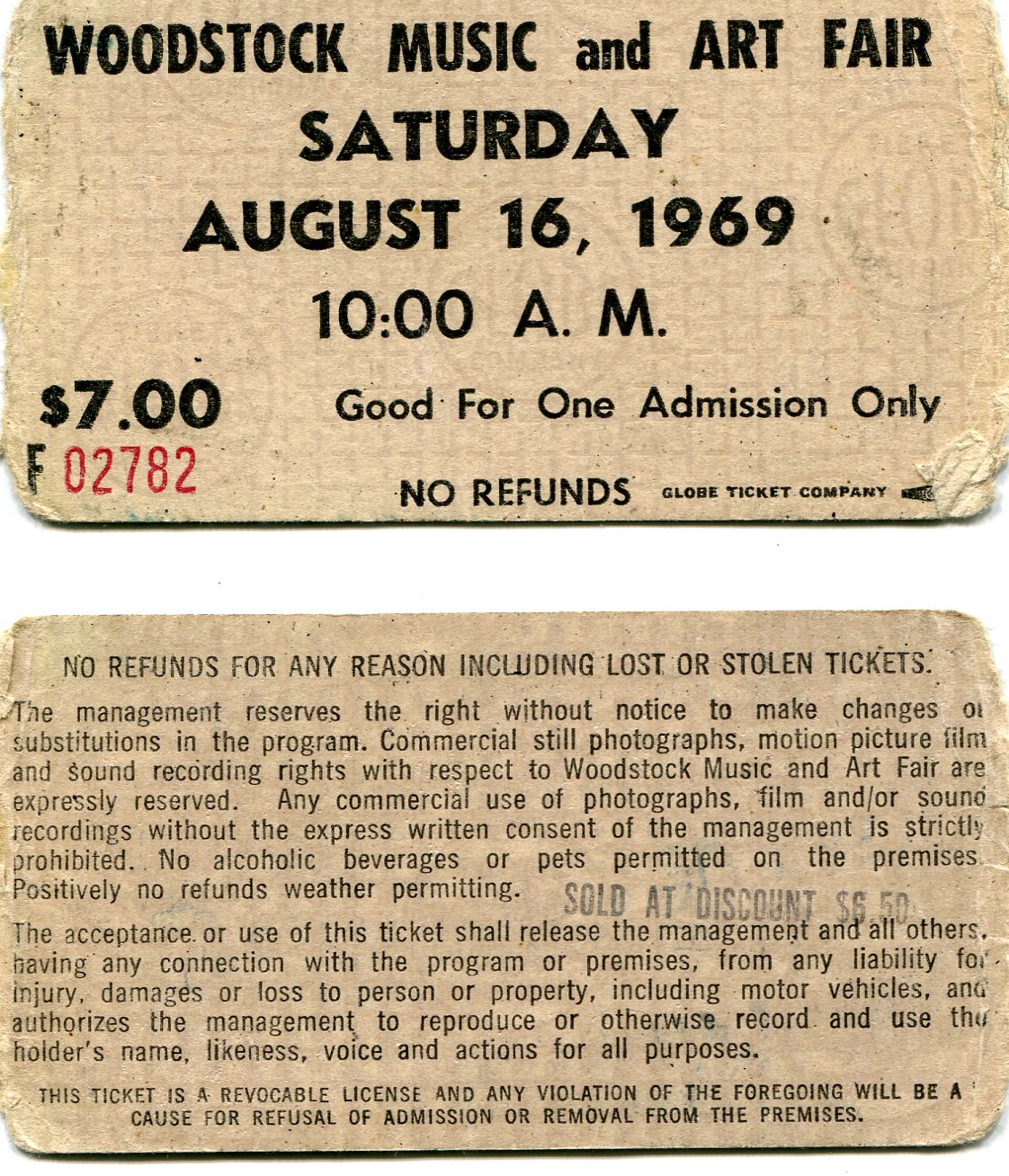 As anyone who has had experience with archives knows, you can find wonderful things buried  in the files.  One of our student workers came across this fabulous artifact (four of them, in fact), while organizing the personal papers of the late J. Fred Pfeil, donated to the archives by his family.  Dr. Pfeil was a beloved English professor at Trinity from 1985 until his untimely death in 2005. 
The student was thrilled to discover four tickets to the second "day of peace and music" at Woodstock.  Fred would have been 19 when he attended (his birthday was September 21, so he was almost 20), and this would have been just before his sophomore year at Amherst College.
Peace be with you, Fred–many here still miss you.
Tags: From the Archives