Archive for June, 2011
I love to go to auctions, especially when I find bargains for me or the library.  The best auction for rare books near Hartford takes place periodically in Northampton, MA, and is run by New England Book Auctions (http://www.nebookauctions.com/).  On June 7 my summer intern (studying to be a rare book librarian at Indiana University) and I attended an uncatalogued shelf sale.  Of the five things I acquired for the Watkinson, I am particularly happy about two of them: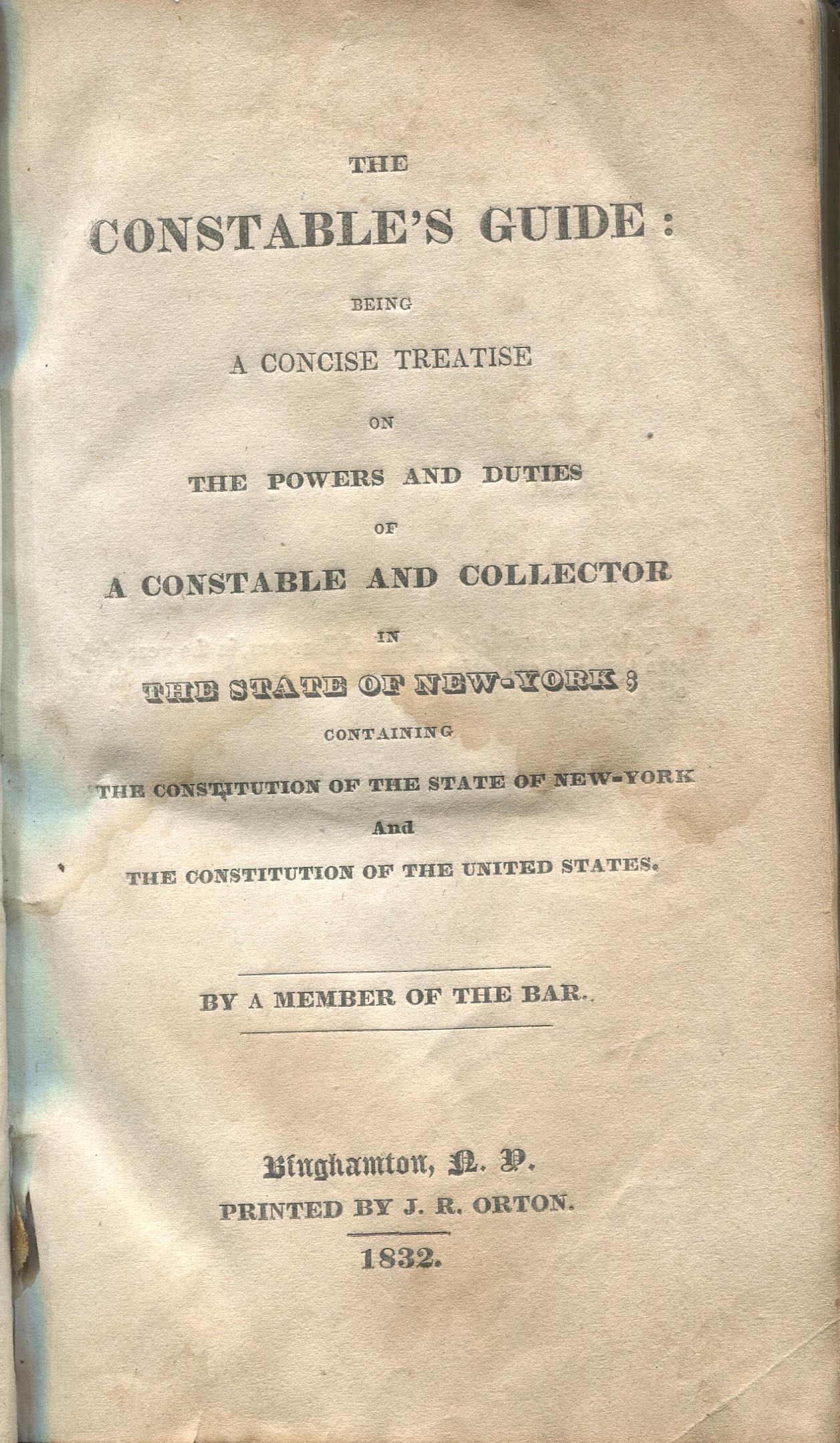 The constable's guide: being a concise treatise on the powers and duties of a constable and collector in the state of New York, by Horace Dresser.  (Binghamton, NY: printed by J. Orton, 1832).
One of my favorite class of book is the handbook or guide which was used by someone as a fundamental reference in the course of their work.  Horace Dresser (1803-1877) was one of the first lawyers in New York to defend and assist fugitive slaves.  He also wrote on constitutional questions, and a book on the "American Rebellion."  In this work, he states that "the law pertaining to the office of constable has hitherto remained scattered through so many volumes, that … a sort of digest of the law relative to this office, with the forms adapted to its requirements, seemed …. a desideratum."
The second purchase will be described in another post…