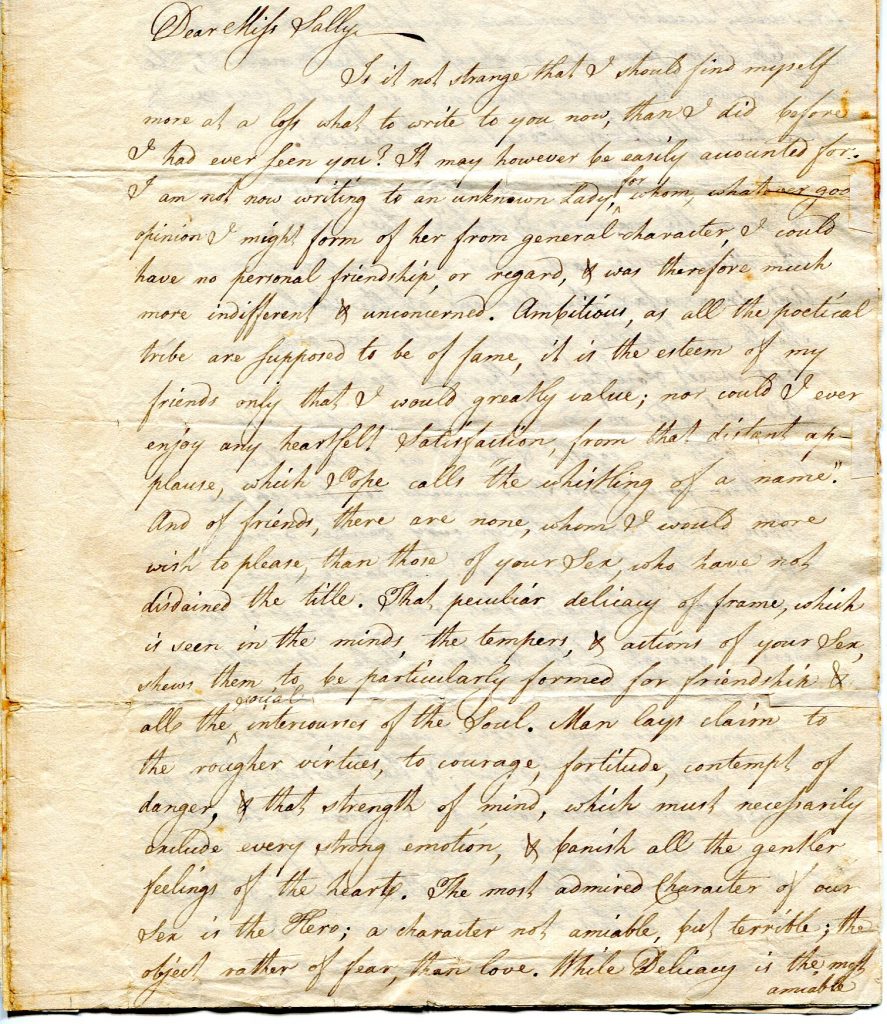 Just acquired!
A long, literary letter from John Trumbull (1750-1831) to Sarah "Sally" Lloyd (1753-1779), the leader of a small poetry club in Stamford, CT.
Trumbull, the eldest member of the Hartford Wits, was a precocious lad of 7 when he passed the Yale entrance exam (he did not enter until he was 13); he is 22 when he writes Miss Lloyd at length about poetry, relations between the sexes, and the art of writing.
Sally Lloyd was 19 at the time, of Long Island's prominent Lloyd's Neck family…she would later become the first wife of James Hillhouse (1754-1832), a graduate of Yale (1773), lawyer, Revlutionary War militiaman, and U. S. Senator. She witnessed the British attack on New Haven (1779), and died in childbirth at the age of 26.
Trumbull is best known as the author of M'Fingal, a famous mock-epic poem of about 1,500 lines on the American Revolution, published in 1782.