James Mullalla,  A View of Irish Affairs since the Revolution of 1688 (Dublin, 1795).
The first edition of this treatise on Irish politics, to which Washington subscribed (for fifty copies) in the year he ratified the Jay Treaty, the accord which began a decade of peace with Britain.  Mullalla, 'patriot' historian, Trinity (Ireland) scholar and Freemason, analyzes the 'calamities of the nation invariably flowing from public misrule, barbarous manners, private interest, and the rage of parties'.  He cites archives and authors studied at Oxford and Cambridge, and discusses the effects of political actions undertaken at the Vatican, at Westminster and on Irish soil.  Mullalla achieved notoriety in 1792 when he produced "the most politically provocative [pamphlet] of all."  His Compilation on the Slave Trade, respectfully addressed to the Irish People, with its "blunt assertion of the African's right to revolt against his master was a highly unusual feature in the anti-slavery discourse" (Rodgers).  A View of Irish Affairs sees Mullalla revisit the theme of Irish manumission, as he discusses the "narrow and illiberal policy of Great-Britain."  Despite this, he is on the whole optimistic about the future relationship between the nations.  SEE Nini Rodgers, "Ireland and the Black Atlantic in the Eighteenth Century," Irish Historical Studies, 32:126 (2000), pp. 174-192.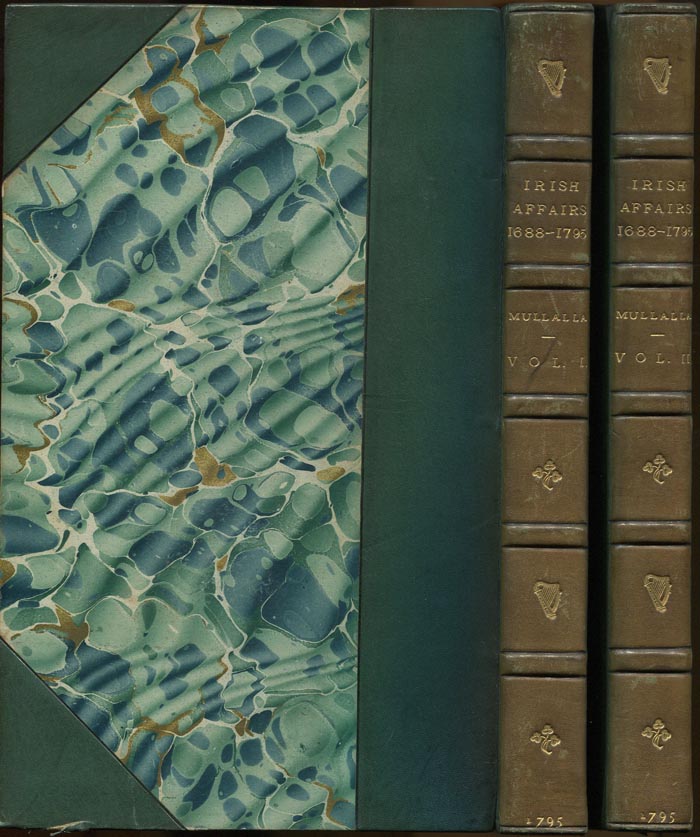 Tags: New Acquisition
This entry was posted on Friday, October 15th, 2010 at 9:16 am and is filed under
Uncategorized
. You can follow any responses to this entry through the
RSS 2.0
feed. Both comments and pings are currently closed.