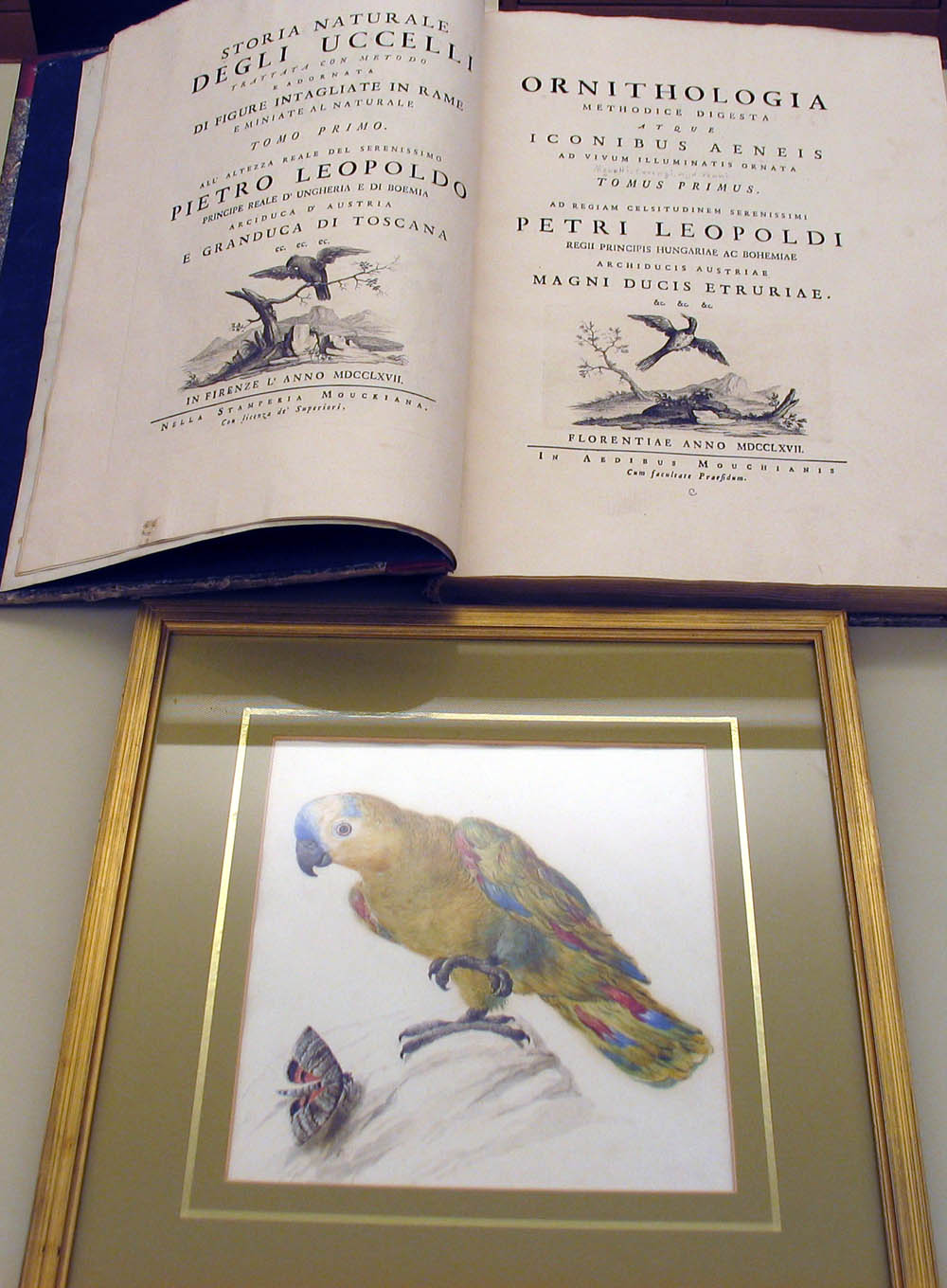 From an antiquarian dealer in Utrecht, we purchased an original watercolor of a parrot perched on a rock with a large butterfly, framed.  This image was intended for Manetti's Ornithologia methodice(1767-76), which we hold in the Watkinson (shown here with the painting), but it was finally omitted, and never made it into the publication.
Saverio Manetti (1723-1785) produced one of the finest bird books in Italy in the 18th century, a forerunner to the great illustrated ornithological works of the 19thC (Audubon, Selby, etc.).  His plates were larger and more vibrantly colored than those of his predecessors, with an endeavor to show the birds in their natural habitats, rather than on sham branches and such.
Tags: New Acquisition
This entry was posted on Wednesday, November 17th, 2010 at 9:36 am and is filed under
Uncategorized
. You can follow any responses to this entry through the
RSS 2.0
feed. Both comments and pings are currently closed.