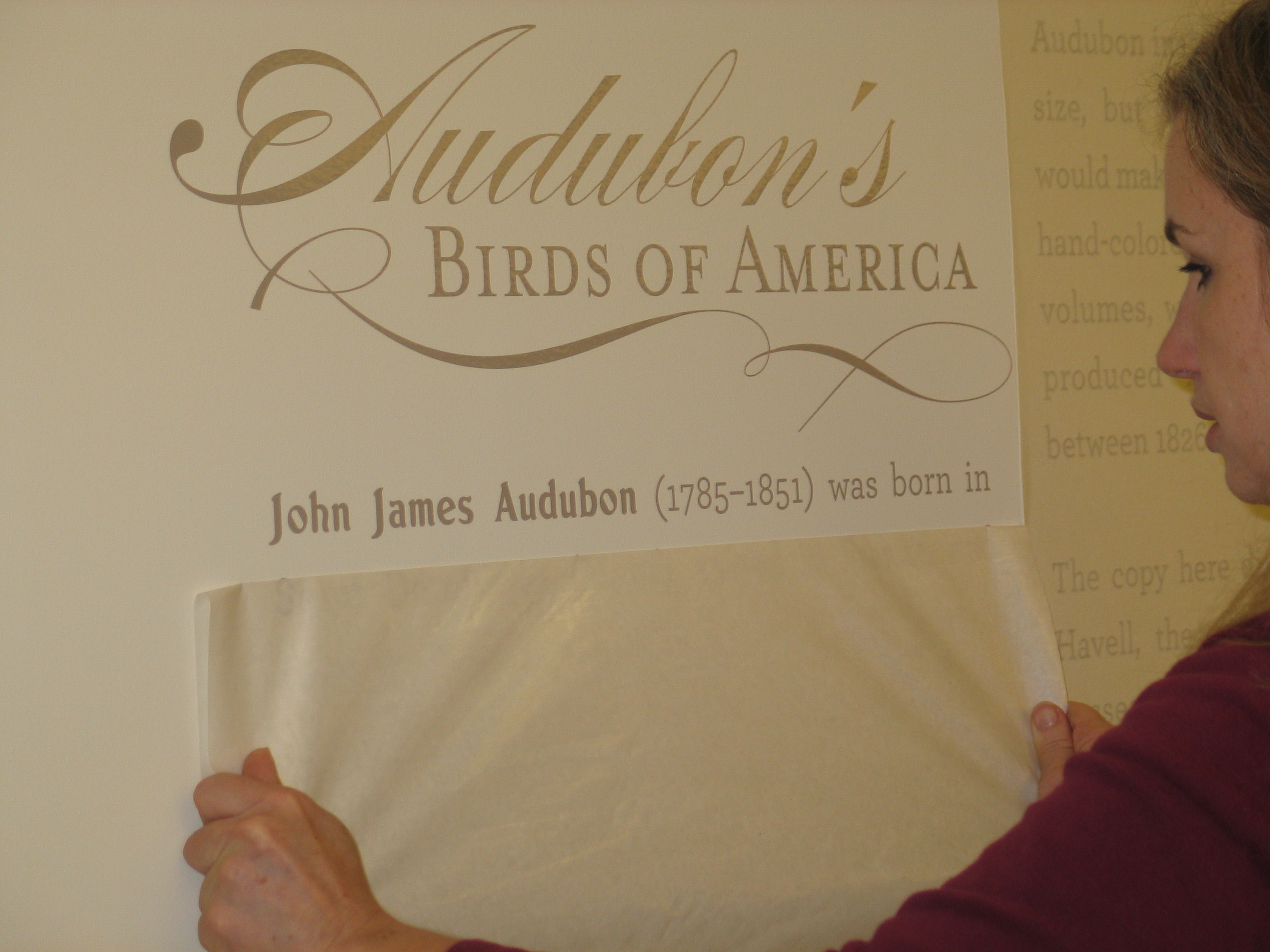 Today the sign company applied the lettering to the wall behind the new Audubon case.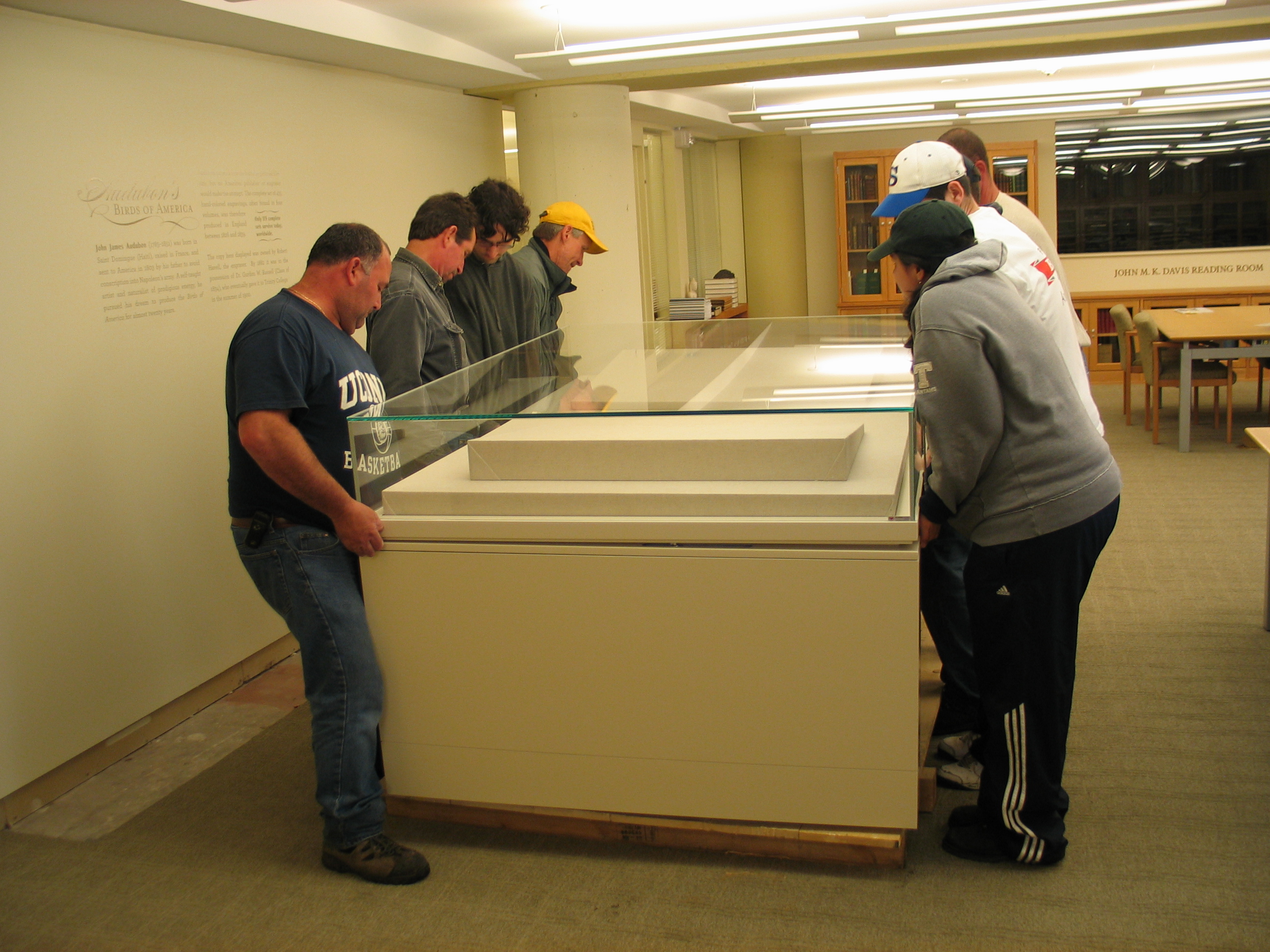 Then several guys from Facilities arrived to help move it off the pallet on which it was shipped, and into place. 
Volume I was placed in its new home for the next two years (we will begin turning one page a week in September, and it will take roughly 9 years to get through the entire set).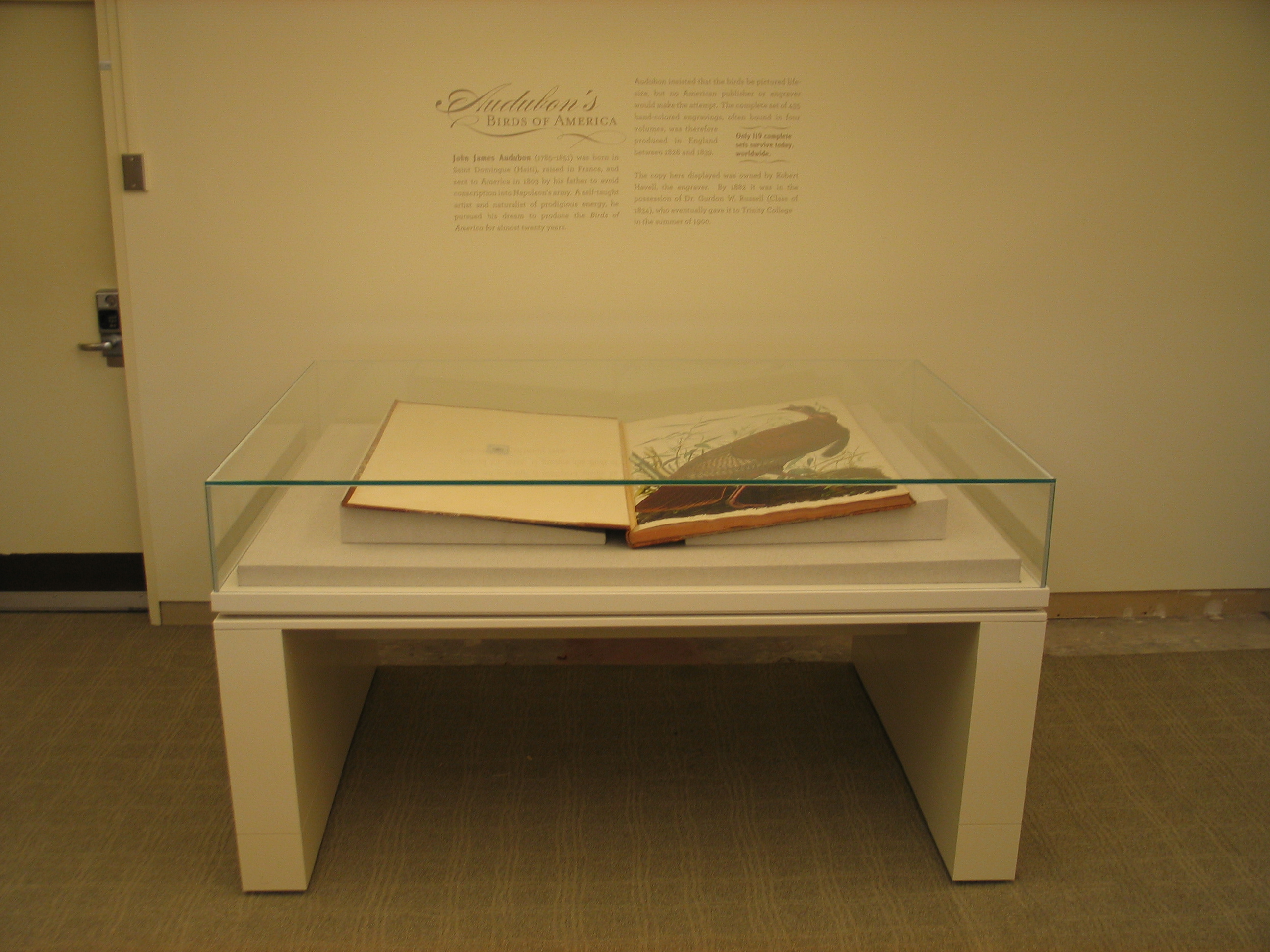 This summer, we will install parquet flooring around the case, which will finish the installation.
This entry was posted on Wednesday, May 18th, 2011 at 2:50 pm and is filed under
Uncategorized
. You can follow any responses to this entry through the
RSS 2.0
feed. Both comments and pings are currently closed.