Prof. Alden Gordon & students from Art History 391, Prints and Printmaking, examine an etching in the 1st edition in Dutch of The new and strange world, or, Description of America … (1671). This is the second of 3 or 4 class visits to look at prints from the collection. The students are learning to identify printing techniques by studying examples of woodcuts, engravings, etchings and lithographs.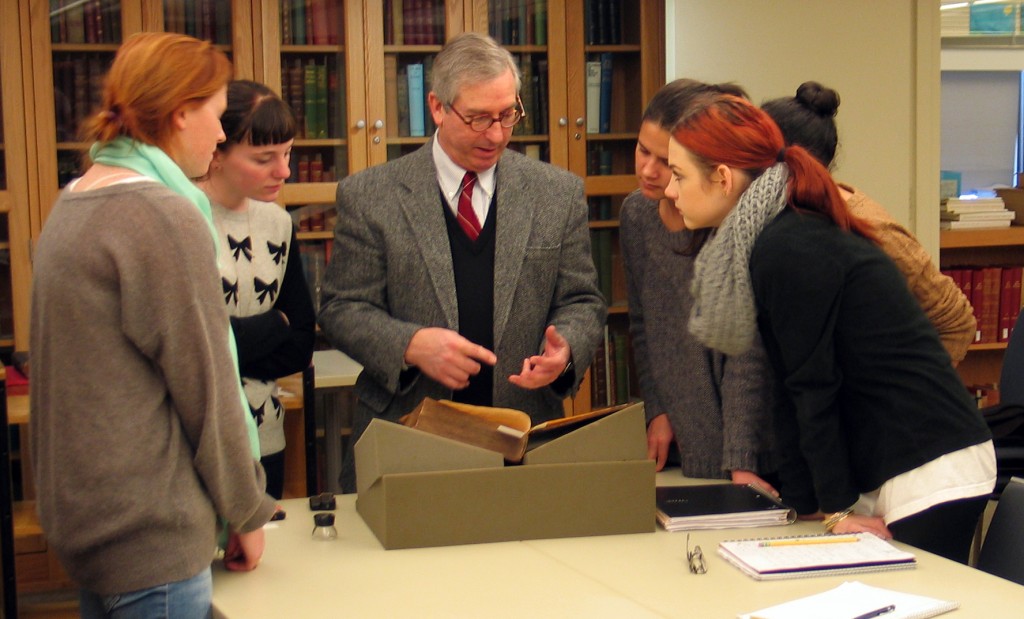 Associate Curator Sally Dickinson is shepherding these visits, which started with early printed books and woodcut illustrations in the profusely illustrated Nuremberg Chronicle (1493) and Albrecht Durer's series the Life of the Virgin of 1511.
This entry was posted on Friday, February 8th, 2013 at 4:23 pm and is filed under
book history
,
Classes
. You can follow any responses to this entry through the
RSS 2.0
feed. Both comments and pings are currently closed.